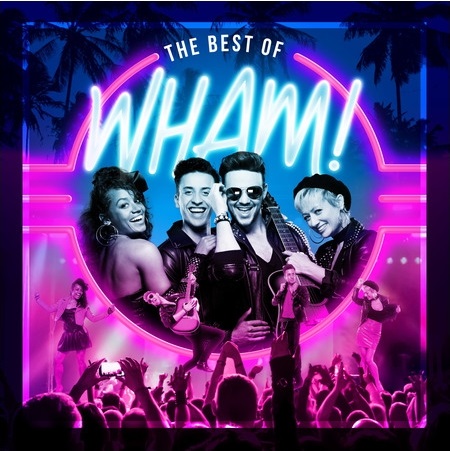 Regardless of how old you are, one thing we can all agree on is that George Michael and Andre Ridgeley in Wham! was quite possibly one of the greatest musical duos in the history of Pop Music, period. With over 28 million record Sales and a steady stream of number one hits, their albums defined a generation and just as quick as it began-it was as all over; a 4 year window to see pure unadulterated pop joy live on stage and then it was no more, the lucky few will remind you till this day that they were at 'that' final concert at Wembley Stadium in 1986 but some of us Wham! Fans didn't have a chance to even try and get tickets; mainly for me because I wasn't even born, but I'm still a massive Wham! Fan and love the music, and feel cheated out of what would have probably been the best gig of my life.
Luckily we now have the answer.
Sweeney Entertainment has come to our rescue with 'The Best of Wham' - a new live tribute show featuring the gang; George, Andrew, Pepsi and Shirlie, they're not their real names of course (what a coincidence if they were), the cast is led by Ben Evans, Taking up the role of George. All of the singers up on stage are terrific singers in their own right and boy do they know how to belt out an 80s mega-hit. Backed by a live band complete with saxophonists and brass; The Best of Wham gives you the truly authentic Wham experience.
The staging, the clothing and the style of the show is all as one would expect from a Wham show; it's slick, it's sexy and it's downright fun. The choreography looks to be straight out of a George and Andrew music video, it feels true to the character of the music, hats off to them for capturing it quite so accurately.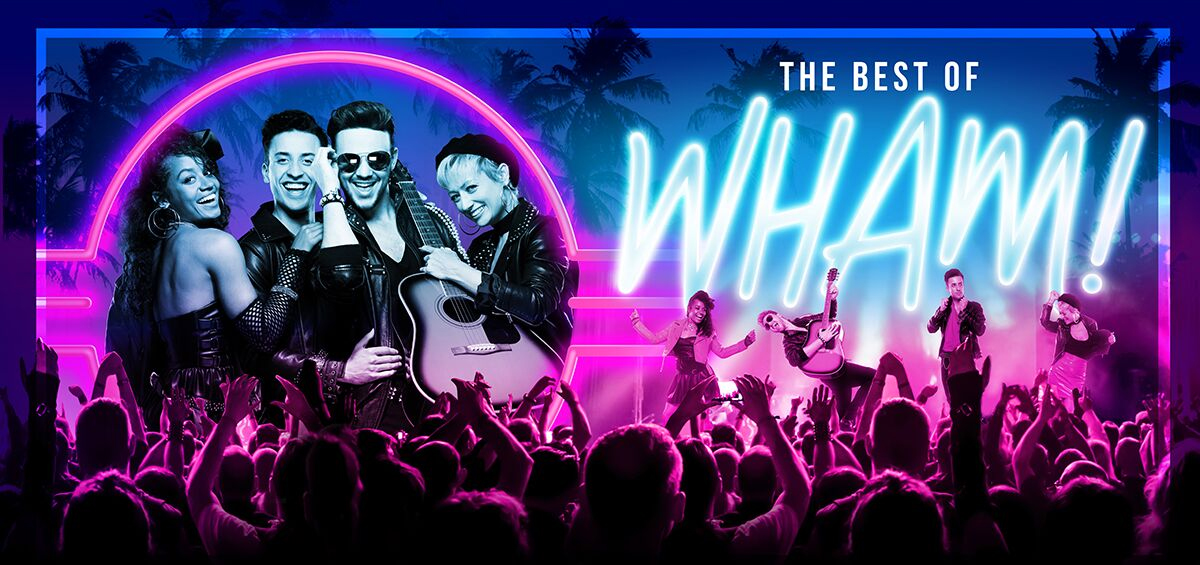 We're not treated to just Wham! Hits, we even get some George Michael classics thrown in for good measure and it has to be said; this show is worth its ticket price alone for hearing the opening bars of 'Careless Whisper' performed live by Jake on the Saxophone. It gave me goosebumps. This show is a feel good 80s party like no other and that's why you need to go; it's not a musical, there is no story so it's best not to expect one; there is some in-character dialogue but it's not really worth thinking about too much so don't expect any Andrew Lloyd Webber twists, this show is all about the music and 'Best of Wham' can deliver 110% in that field. Expect to hear all the greats; Everything She's Wants, Wake Me Up Before you Go Go and of course Club Tropicana.
I was lucky enough to see The Best of Wham in Buxton Opera House on a Sunday Night; but it didn't feel like a Sunday night; the auditorium was alive with energy, most were up on their feet dancing, a sea of 'Choose Life' T Shirts filled the stalls, neon miniskirts and leg warmers a plenty, this was the ultimate 80s celebration!
Verdict: Wham-tastic from start to finish!
Reviewer: Max Eden
Reviewed: 23rd September 2018
North West End Rating: ★★★★