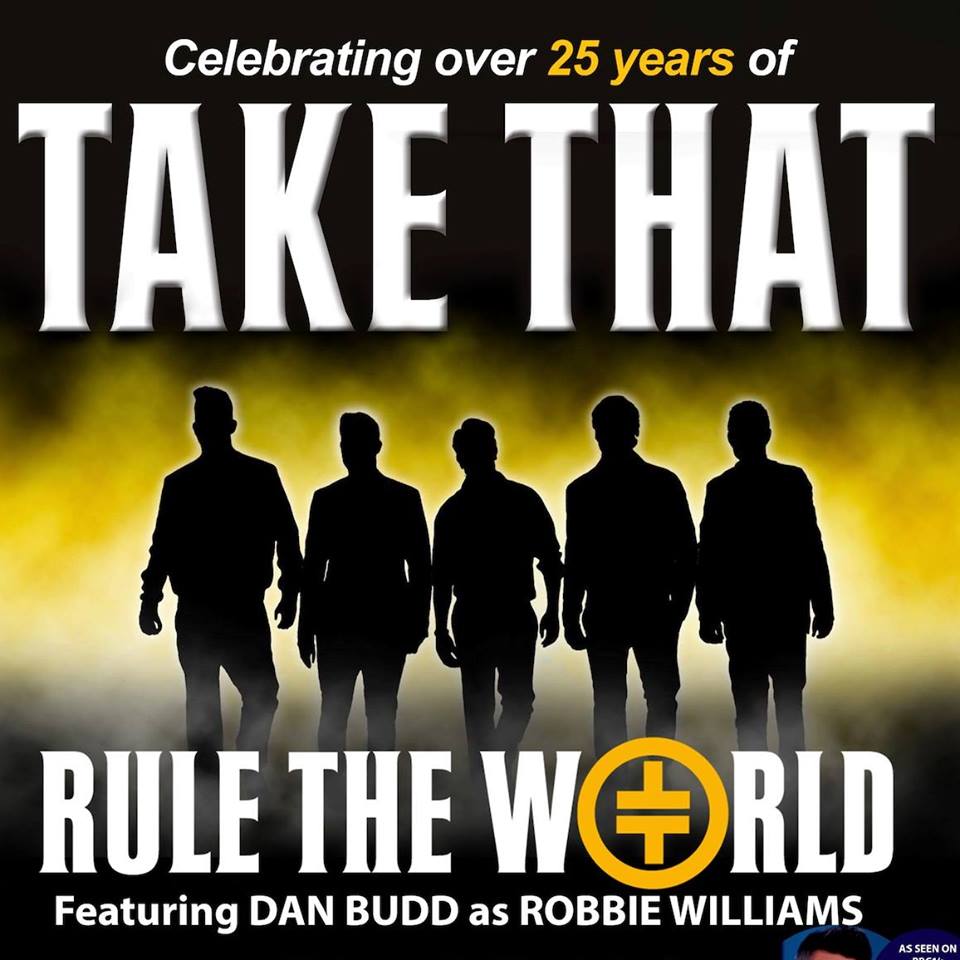 I don't think I've ever been at a concert before where the audience have reacted to something the way they did at tonight's "Rule The World" concert...but more of that later!
'Rule The World' are the UK's number one Take That tribute band and have been performing as a 3, 4 and 5 piece for ten years. They are quite simply AMAZING.
I've never been too bothered about Take That...I can take them or leave them but like a lot of people, I know most of their singles so I was expecting a concert where I'd be able to sing along with some of the songs and have a generally good evening. How wrong I was! I had a BRILLIANT evening and am now completely hoarse!
The band were playing at 53Two in Manchester which is a fabulous intimate venue and really lent itself to tonight's show – albeit the stage was a little small but this didn't matter at all. This was a full-on theatrical event and the venue just made it even better. I actually felt at one point that this was what it must have been like to be in The Cavern Club in the 60s.
The lighting, music and atmosphere meant that every single person was able to Take That and Party (WARNING: there may be more tenuous puns using song names in this review).
I really loved the build up to the band coming on stage. They used a projection screen to get the audience hyped up, as well as four dancers and the expectation kept increasing until finally, the boys arrived on stage, opening the show with "Greatest Day".
I can't emphasise enough just how much like Take That this band are. It's quite staggering. Gary Barlow (Dan Maines) is phenomenal: not only does he look and sound like the real thing but his vocal talent is outstanding. If I was Gary Barlow, I'd be worried that Dan had stolen my identity! Howard (Gabriel Keogh) is also very like the genuine article – even with dreads for the second half - and Joe Currey as Jason is also fantastic and a very energetic dancer.
Matt Hall as Mark Owen took centre stage for 'Shine' and wow! He really DID shine. He looks like Mark, he sounds like Mark, it's actually quite uncanny. I loved his performance which was five star in its own right.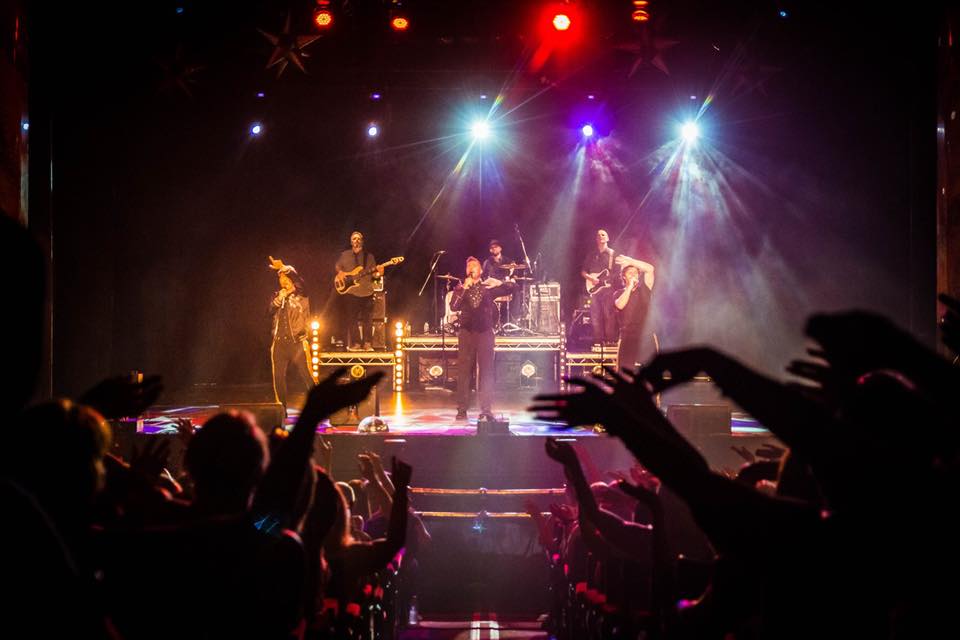 After seven songs from the later albums, we were in for a surprise. Onto the stage came Dan Budd as Robbie Williams. The entire audience was completely stunned and if the music had stopped, you would have heard the sound of every single jaw in the room hitting the floor. Dan IS Robbie Williams. He burst onto the stage like a caged beast which had been released and it was all there: the trademark manic strutting, the cocky head nodding, the desperate attention seeking and revelling in the audience's adoration.....I loved it! So much so I broke my own rule and took my phone out to take photos. He completely and utterly stole the show (as in life!) He sounds like him, he talks like him, he could be his clone. He performed four of Robbie's biggest solo hits and they were absolutely show stopping. He whipped the crowd into a frenzy!
I did wonder to myself "how do you follow THAT?" but follow it they did with "I Like It", "Get Ready For It", "Giants" and "River" which were fabulous.
The second half concentrated on the boys' early hits from the first three albums and it was shamelessly crowd-pleasing with outstanding dancing and choreography and performance levels which were through the roof. It was camp and fun and wonderful with many costume changes (black mesh vests being a brave choice!)
The boys remain in character the whole time and I think belief was suspended for three hours tonight and we were all in a Take That concert. I honestly don't believe the real thing would have been better than this.
The backing musicians did an outstanding job at creating the authentic Take That sound and credit should also go to the lighting technicians who did the band proud and showed them off wonderfully.
The choreography throughout the show was absolutely fantastic and the energy that these boys put into their performance is totally incredible. They are warm and friendly with immense stage presence and have an instant rapport with the audience which just makes for a wonderful atmosphere. It was clear tonight that they were absolutely loving performing for us and they may just have realised that we were loving it too.
They performed twenty one songs, plus five in the encore, not forgetting Robbie's unforgettable four solo hits. The songs were equally distributed between their eight studio albums so there was something for everyone. They give it their absolute all.
The final song could only have been "Never Forget" and it surpassed all expectations.
This was an unashamedly crowd pleasing, jaw dropping evening and I will certainly never forget the night when I saw a band who are more like Take That than Take That!
Reviewer: Nicky Lambert
Reviewed: 27th September 2018
North West End Rating: ★★★★★ (one for each of them!)