Most will have experienced The Christians the first time round in the late 80s and early 90s and having loved the band at this time it was a pleasure to hear them again. Standing out even then, from the mass music style at the time The Christians performed songs that were not only soulful by comparison but also made you sit up and think as the social awareness portrayed in the songs was (and still is) very powerful.
Full of cheeky Scouse charisma with a smattering of eccentricity the good looking, confident Garry Christian commanded the stage as a lead vocalist should. He has not lost any of his stage presence over the years and even continues to wear the shades on stage. Garry Christian demonstrates his huge talent for being an incredible front man and his soulful, velvety vocals complete the whole package. Interacting with the audience between each song and also speaking directly to some of the audience, even if they were a little noisy at times, this was an intimate gig which he clearly relished.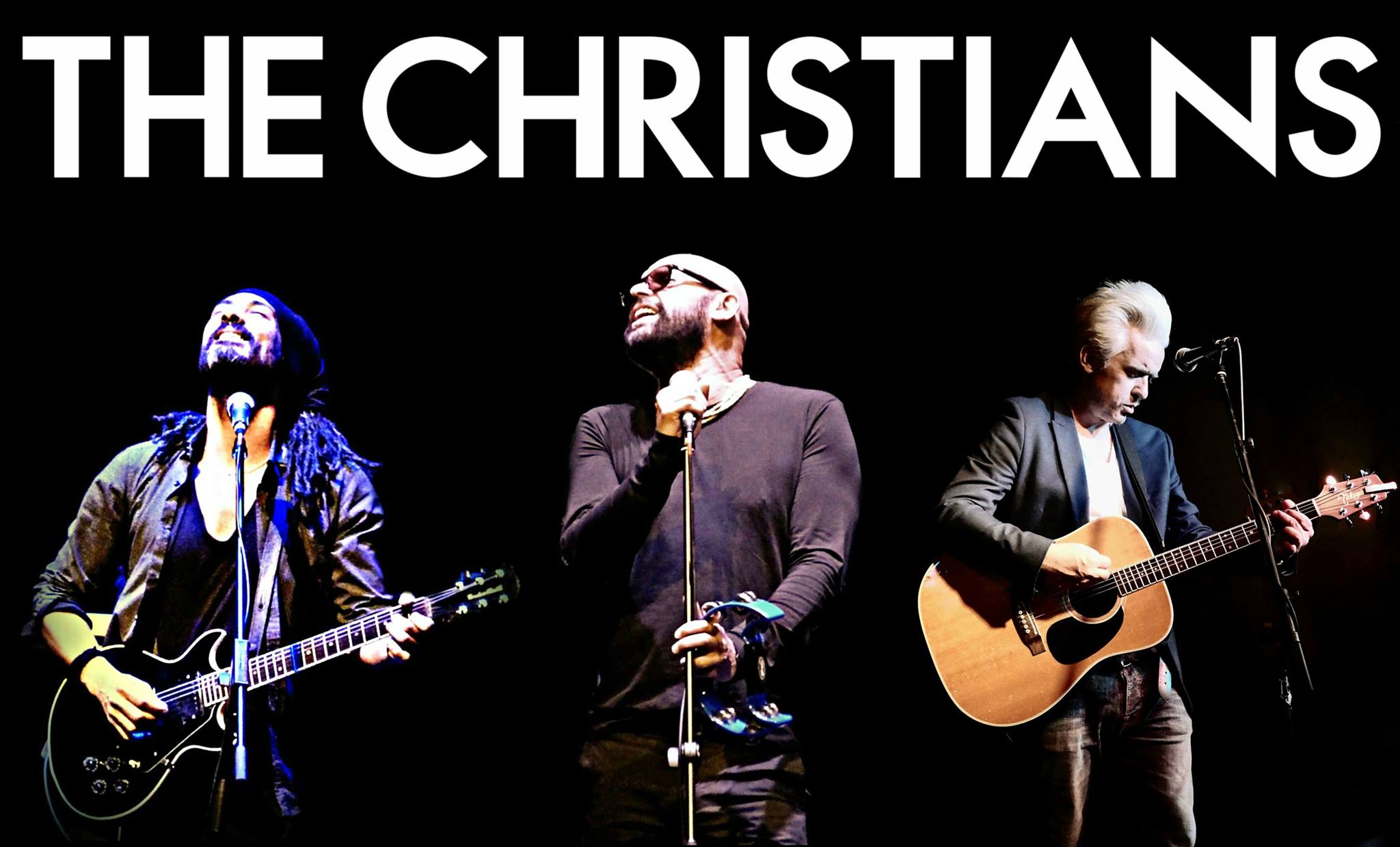 With Garry Christian being the only original member of the group it was clear that the other musicians would need to step up and they sure did, in abundance. With many credentials to his name Joey Ankrah for me was not only an extremely polished and proficient guitarist but vocally he was also spot on. With unbelievable vocal range he and Garry were a very tight team and a joy to watch on stage.
Neil Griffiths on acoustic guitar and vocals was also one accomplished professional. Having written for EMI and Universal and perhaps the wittiest on stage, he responded well to the various comments thrown by Garry Christian. An amusing conversation about Brexit and whether he was 'in or out' was cut short by Griffiths when he retorted- how come you said the opposite when we played Folkestone?
Mike Triggs on keyboard was also seriously talented. First having played in the band in 2004 he rejoined in 2011 and is now a regular with Garry. The distinctive Christian keyboard sound was all about this man.
The dynamic Craig Connet on drums kept the whole thing together and with previous associations playing for Joss Stone and The Happy Mondays he was clearly excellent at his craft.
Hard to pick the best but stand out songs were 'Words' and 'Hooverville' but wonderful to hear some new music from Garry Christians solo album too. Completing the set to an encore and finishing with 'Harvest For the World' - the audience were delighted.
The Christians stand out as a polished band that have not lost any of the original charm which is something to celebrate in view of band member changes but the one thing that keeps it polished is by having Garry Christian at the helm and his unique almost mesmerizing vocals.
They have many more gigs planned going in to 2019 and with some sets being purely acoustic I would urge you to check them out - whether an original fan of them in the 80's or a new fan now- you will not be disappointed.
Reviewer: Angela Kelly
Reviewed: 12th October 2018
North West End Rating: ★★★★