On a cold January evening Ramin Karimloo returned to the Lowry Theatre as part of his 2019 tour, this year Ramin has added a slightly different dimension to his show by inviting local artists to join him in various locations throughout 2019. Ramin Karimloo has become one of the world's most accomplished stars of the West End and Broadway Stage and has returned to the UK to perform his exciting new show "From Now On" with his acclaimed Broadgrass Band consisting of Sergio, Alan, Georgina and Nick playing various instruments creating the perfect backing for Ramin.
Bethan Tompkins a young lady who has performed in many musical theatre productions started the evening off accompanied by Tommie James on piano singing her renditions of 'I dreamed a dream' from Les Misérables, 'Creep' by Radiohead and 'Dying isn't so bad' from Bonnie and Clyde.
Second up was the extremely talented 15 year old Kizzy Lumley-Edwards a self-confessed theatre nerd and RNCM student with her exceptional piano playing and vocals singing 'On My Own' from Les Misérables, 'Somewhere Over The Rainbow', 'I'd Give My Life For You' from Miss Saigon and finally 'Wishing You Were Here Again' from Phantom of The Opera.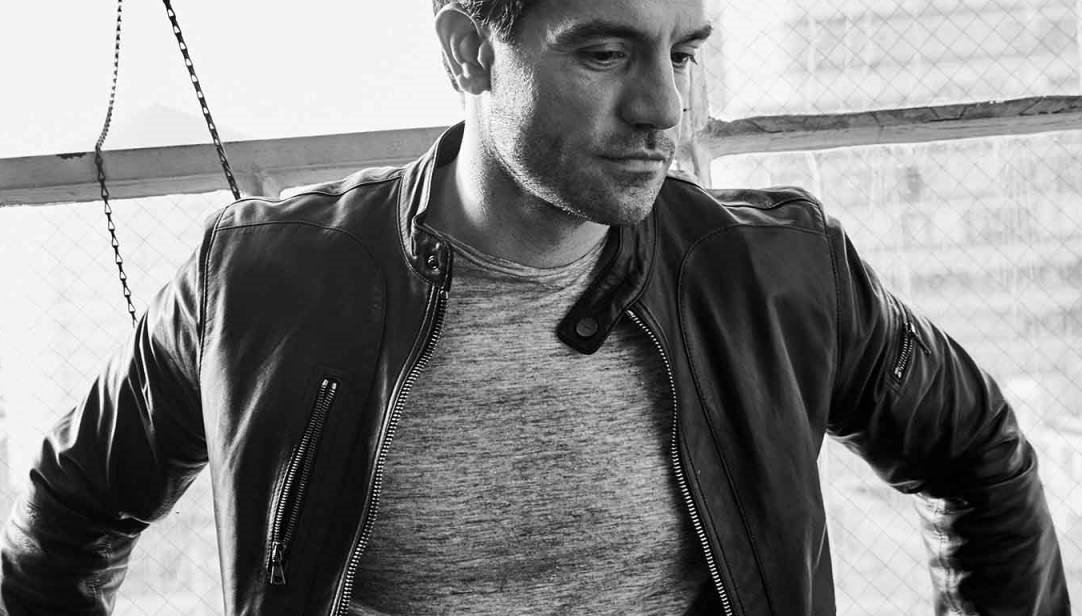 After a very short interval Ramin and band in their own unique style revisited songs from musical theatre old and new in this intimate setting making their music sound fresh, impromptu and personal as they opened up their performance with 'Let it Go' from the film Frozen.
Ramin has played some fantastic leads over the years and preceded to sing songs from these musicals such as 'Phantom of The Opera', 'Love Never Dies', 'Les Misérables', 'Chess' and 'Chitty Chitty Bang Bang' with a mix of Movie songs from 'The Greatest Showman' and 'A Star is Born'.
Ramin certainly knows how to please his audience and seems to have a very loyal group of fans who travel far and wide to see this international star, currently filming on Holby City Ramin is managing to fit in this extensive tour of the UK with all the energy and enthusiasm we have come to expect from the bundle of dynamite.
Apart from songs from Musical theatre and the movies Ramin delivered a fantastic medley of songs written for him or by others such as 'Moonshadow' by Cat Stevens, 'Travellers Eyes', 'The World We Created' by Queen and 'Muddy Water' by Daniel Jenkins. Ramin constantly interacted with his band and audience making everyone feel like you they were just watching a couple of pals play music together and having good fun. The audience were encouraged to sing a long from time to time again adding his unique personality to the show and interacting with his attentive fans.
For the finale Ramin invited the audience to shout out their requests and picked to sing 'Old Man River' as shouted out by a few people which seemed to be a very popular favourite with the packed auditorium then ended the evening with 'Do You Hear The People Sing' from Les Misérables with full audience participation.
Ramin clearly has so much talent and sings with such ease that he is an absolute pleasure to watch with his seductive and sensational tones, but the highlight for me personally was 'You'll Be Back' by Hamilton as again Ramin encouraged the audience to sing along with him creating a perfect family evening of fun and feel good factor. https://www.raminkarimloo.com/
Reviewer: Katie Leicester
Reviewed: 21st January 2019
North West End Rating: ★★★★