The Drifters are an iconic group; there is certainly no doubt about that. They have been established now for over 60 years originally formed as a backing group for Clyde McPhatter back in 1953.
The Drifters have three golden eras; the early 1950s, the 1960s, and the early 1970s. From these, the first Drifters, formed by McPhatter were inducted into the Vocal Group/ Hall of Fame as "The Drifters". The second Drifters, featuring Ben E King, were then again separately inducted into the Vocal Group Hall of Fame as "Ben E. King and the Drifters". In their induction, the Rock and Roll Hall of Fame selected four members from the first Drifters, two from the second Drifters, and one from the post-Atlantic Drifters so all eras were awarded in some way. It's quite unusual for a group to be inducted more than once and that's a testament that even though this group has had many new members in the past; each new member adds something unique to the legacy of the Drifters name and that's definitely evident in their latest line up currently touring around the UK.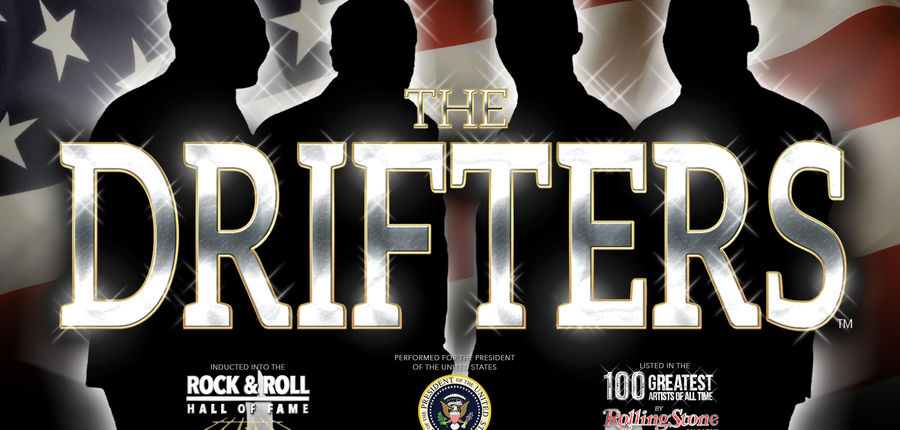 This line up consists of four men who were born to entertain; from the moment they get on the stage to the final encore, it was nothing but a show full of talent, energy and fun.
Now with a repertoire as big as the Drifters; the band was certainly not short of songs to perform to the Buxton crowd, with hit after hit coming one after the other in the first half assisted with video montages and clips in between numbers giving you an insight into the band and how it came to be one of America's greatest exports.
The second half gave the audience the opportunity to get up and have a jive with a jukebox of hits from some of the bands friends and rivals in the industry; hits from Jackie Wilson and Stevie Wonder to Name just a few were performed with a unique Drifters style added to each for a concert experience like no other group around.
The concert finished with the band's undisputed biggest hit; Saturday Night at The Movies which saw the entire crowd on their feet with most taking the opportunity to relive their youth - the vocals were first class all evening but the energy on stage during the second half and encore really stood out and was truly insatiable and that alone was worth the ticket price - it was encouraging to see the current line-up of the band making sure the entire audience were having a great time during the show, keeping the legacy of the Drifters alive.
Verdict: It's packed full of hits, full of talent and full of Fun!
Reviewer: Max Eden
Reviewed: 21st April 2019
North West End Rating: ★★★★