The RNCM offer several afternoon concerts, usually about one hour in length, from all of their departments. The concerts are usually free to attend and showcase some of the best and most talented up-and-coming musicians Manchester has to offer.
This afternoon was no exception. In this hour long concert three such soloists, all seventeen years old and already accomplished musicians, were performing a selection of works for their instrument with piano accompaniment by tutor, David Jones.
Both opening and closing today's concert was Welshman Merin Lleu, on his instrument of choice, the trombone. His opening 'Fanfare' by John Kenny, utilised the opened back of the piano as a sound resonator board and produced a lovely echo quality to the music.
Lleu played one more piece at the start, the first movement of Groendahl's Trombone Concerto, and then came back at the end to play Handel's Concerto in F Minor and Sulek's Sonata - Vox Gabrieli.
The Groendahl was a lively and tuneful start to the concert; and the Sulek an excellent finish; the music being almost cinematic in quality, having an 'epic' feel about it with sudden changes of mood and theme.
Lleu's playing was (I hope) note perfect, and technically great, but I did sense a lack of passion and connection to the music he was performing. Hopefully that will come with age and experience. One thing that always has and probably always will amaze me though is how anyone can even find the right note on a trombone! There seems to be no logical progression in tonality or scale and the placing of the slide just seems somewhat arbitrary! Thank goodness, it's not my instrument!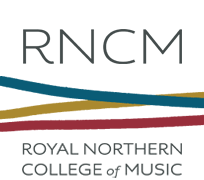 The second seventeen year old to take the spotlight was double bass player, Alex Jones. The playing of this instrument being no stranger to me, however I have never heard it played so lyrically before; nor have I ever heard both the instrument's highest and lowest registers used and played with such verve before.
Jones's set started and finished with novelty pieces, both by Koussevitsky. The Valse Miniature and Humouresque. Lovely short pieces which show off the lyrical qualities of this rather ungainly instrument, and prove beyond doubt that in reality it is nothing more than a giant violin!
Between these two miniatures, were two more substantial works. First a very modern piece curiously entitled Bright Wings by David Matthews. I'm not sure what either word refers to since the piece was anything but bright and nothing indicated flight, but as I mentioned earlier this piece did showcase the instruments full range with some of the highest and lowest notes I've ever heard played on the double bass!
The last piece played by Jones started in a rather similar vein to Bright Wings but soon diversified into a heavily jazz influenced and surprisingly lyrical enharmonic allegro. No surprise then that the composer of this 'Introduction And Allegro' was Lennox Berkeley.
Jones proved to be a very competent and passionate player, emoting with the music and one who is capable of bringing out the best of an often neglected solo instrument.
And then the spotlight turned onto the third soloist of the concert, Jess Gillam. Her first two pieces were played on the soprano saxophone, and she finished her set on the alto sax. Gillam not only impressed me by not using sheet music and playing everything from memory; but also by the amount of passion and emotion she poured into her playing. For someone so young - seventeen - she had a very mature and proficient understanding of 'making love' to the instrument, and by so doing produced three pieces of exceptional quality.
First was an extremely difficult and strangely fascinating piece of Latin American music - a dance - The Pequena Czarda by Pedro Itturalde. Then came a totally contrasting piece; slow and sentimental. Utilising the piano to play simple notes and chord structures underlaying a haunting yearning melody. Could this be a love song to someone far away? Fujiko by Andy Scott.
Then, after changing her soprano sax for an alto one, we heard the technically difficult but superbly handled first movement of Phil Woods's Sonata.
I feel that Gillam is most certainly a musician to look out for, and hopefully we will be seeing and hearing a lot more from her in the future. What a talent!
This was a most enjoyable concert and long may the RNCM continue to provide such masterful music to be enjoyed in your lunchbreak from work, or on the way home. Details of these (usually free) afternoon concerts can be found on the RNCM website.
Reviewer: Mark Dee
Reviewed: 27th February 2016