Tonight, I'm at the Manchester O2 Apollo among thousands of fans of all ages; from teenagers to pensioners, everyone's waiting full of excitement and promise, what kind of artists can demand such a varied audience - well it's one of the most famous British reggae/ska bands around, it's got to be UB40.
Performing tonight as part of their Labour of Love I & II tour in Manchester, the band were greeted with an amazing crowd and atmosphere all ready to dance the night away.
The stage which was over two levels with 2 large screens forming one main area really made the show feel big time and relevant.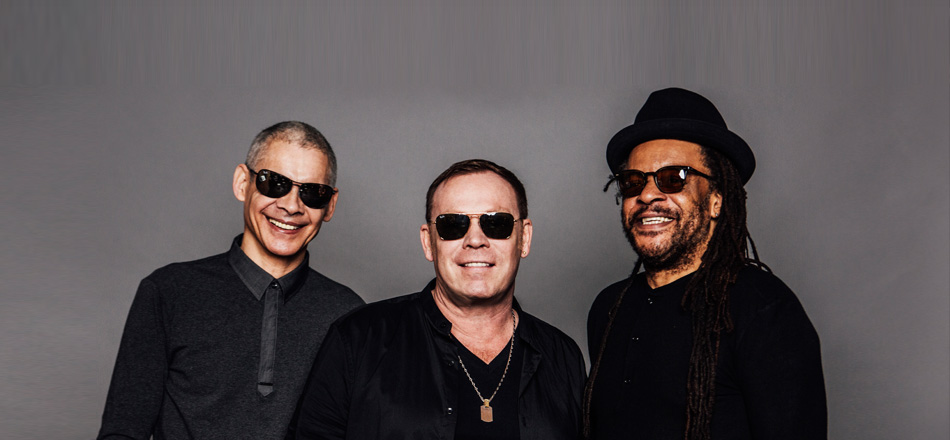 The band which has been around since 1978 are still going strong over 35 years later with the main members on stage in Manchester forming what was 'The Original UB40'. Ali Campbell, Astro and Mickey Virtue treated the crowd to a very fan orientated show which included a large amount of back catalogue hits which the audience in return, danced and sung their socks off. There was new material such as the new song 'silhouette' performed as well but it was very much in keeping with the UB40 'easy to like' style and although the audience may not have been singing as loud for these songs, everyone still really enjoyed them. Of course, the fan favourites were coming thick and fast with 'Kingston Town' and 'Can't Help Falling In Love' proving very popular and enjoyed by everyone, including the band. On stage they looked so happy and comfortable as if they should never leave, you could see real satisfaction on Ali Campbell's face as thousands of revellers sang 'Red Red Wine' word for word at the end of the night.
When you go to a concert, you want to be taken away from your troubles and enjoy the moment right there and then and that's exactly what I and so many other did tonight. UB40's gig at the O2 Apollo was fun, fresh and exciting and you can't help falling in love with the songs heard live!
Reviewer: Maxwell Eden
Reviewed: 27th April 2016