UK soul sensation Mica Paris has had a career spanning nearly 30 years and on Saturday evening, St George's Hall in Liverpool was treated to a night of tight soul riffs and power vocals.
Mica honed her vocal skills singing in her grandparent's church until the age of 16 before getting her break in the music business providing backing vocals for Hollywood Beyond. In 1988, she released her first album 'So Good.'
Since then Mica has released six more studio albums and is currently putting the finishing touches to her eagerly awaited eighth studio album. In the recent past, younger fans may know Mica through her TV work but it is singing on stage and in front of an audience that she flourishes.
The intimate surroundings of the Concert Rooms at St George's Hall provided the perfect environment for the London-born singer to showcase her big voice. Backed by a six piece backing band consisting of; drummer, guitarist, bass player, keyboards and two backing vocalists, Mica opened the evening with 'Like Dreamers Do' a song which she collaborated on initially with Courtney Pine.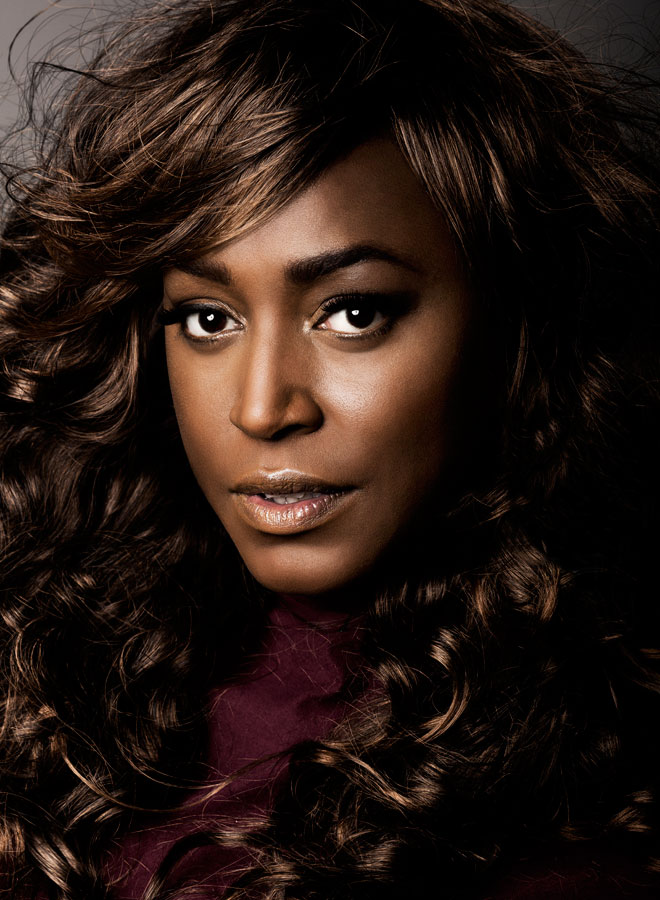 A couple of songs into the set Mica gave the Liverpool audience the little nudge they needed to get out of their seats and on their feet. The majority didn't take much persuasion, with some fans leaving their seats completely and making their way to the front of the stage to Mica's delight. From there on, we were treated to a back catalogue of funky soul numbers including; 'Stay', 'Breathe Life Into Me', and the fantastic 'Where is the Love', which she initially duetted on with Will Downing.
There was plenty of audience interaction, with Mica encouraging the small but lively crowd to provide backing vocals for her as she and the band worked their way through more hits. Half way through the set list, Mica informed us that she had the flu and unless she'd have said, you wouldn't have guessed. She has a vocal range that would put the majority of the Top 40 artists of today to shame. Sitting comfortable in the low notes with the ability to belt and hold those high notes too, she's a perfect example of an artist who has cultivated her talent over the years.
Inevitably there was a raucous cheer for the introduction of her most recognisable hit 'My One Temptation'. A stunning cover of George Gershwin's 'Summertime' had the audience spell bound before Mica closed the evening with a lively up tempo version of Al Green's classic 'Let's Stay Together'.
Despite the small crowd numbers, Mica performed like a true professional, backed by a tight band and fantastic backing singers. She could give any modern day artists a run for their money and then some. Those lucky enough to be at the after show party in Ma Boyle's were again treated to an additional half an hour of more soul and jazz classics, rounding off a fantastic evening.
If this is the standard Mica can perform to whilst being unwell with flu, it's frightening to think how good she would be in full health. Definitely one to keep an eye out for future gigs, you're sure to be impressed. Having collaborated with artists such as Prince, Natalie Cole, Bobby Womack and Anita Baker amongst others, it's evident to see why she is known as the 'Queen of UK Soul.'
Check back on the site over the next couple of days for an interview I had the pleasure of conducting before tonight's gig.
Reviewer: Matty Houghton
Reviewed: 14th May 2016