It is said that "imitation is the sincerest form of flattery that mediocrity can pay to greatness" - however, there was nothing mediocre about Mercury's performance tonight and I think the great Freddie Mercury would be extremely proud and impressed that his legend lives on and is celebrated in such a fabulous way.
Mercury is a Queen tribute band which formed in 1998 and is feted as one of the world's most authentic Queen tribute bands. Indeed, they are endorsed by none other than Freddie Mercury's Mum and have performed an exclusive concert for the band's own Roger Taylor.
The show began with a build up of atmosphere – we had the teasing opening chords of Bohemian Rhapsody which then changed direction into the unmistakeable beginning of Flash and then all of a sudden we were into The Seven Seas of Rhye and there was Freddie Mercury in front of our eyes. Well actually, it was Joseph Lee Jackson as Freddie Mercury but you could be forgiven for thinking you had gone back in time and were actually watching and listening to the real thing. Joseph IS Freddie Mercury...in looks, in gestures and in voice. Usually with tributes, you have to close your eyes to pretend you are listening to the original artist...not this time. He walks like Freddie, he talks like Freddie, he sings like Freddie and he STRUTS like Freddie.
We moved swiftly through Under Pressure and into Another One Bites the Dust – Joseph encouraged us to sing and clap whilst he pranced around with his microphone stand in true distinctive Freddie style. He kept the song going, encouraging the audience to "play with me".
Brian May (Glen Scrimshaw) was also extremely authentic – his guitar playing was absolutely superb and the reproduction of the music was totally faithful to the original version. Glen had the Brian May stance and if I hadn't been quite so close to the front, I could have sworn I was in the presence of the man himself.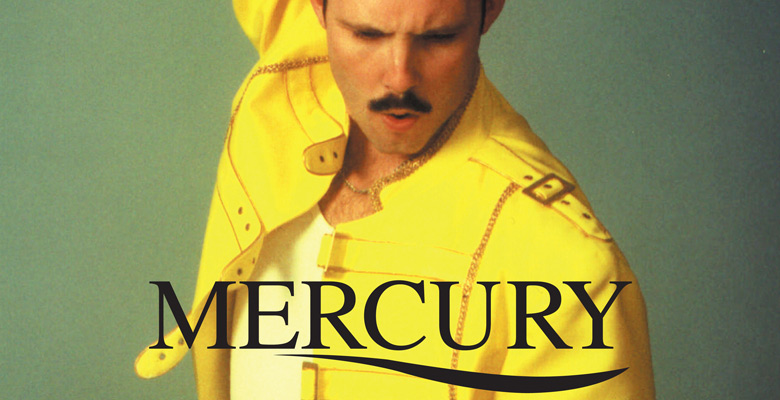 The backing vocals provided by the rest of the band were spot on and reproduced the authentic Queen sound excellently.
Back to Joseph as Freddie – he has totally mastered the iconic poses, movements and gestures that made Freddie so unique and instantly recognisable. He completely captures the flamboyance of Freddie Mercury and it is uncanny how good he is. The vocal similarity also is quite startling and unnerving at times.
There followed a few of the greatest hits: Killer Queen, Good Old Fashioned Lover Boy, Bicycle Race and You're My Best Friend.
One moment that made me chuckle: Joseph was encouraging the audience to get up and dance, announcing "you can take your clothes off if you like". The older gentleman sitting to my left announced to his wife quite adamantly that "don't think I'll be doing THAT!"
Joseph disappeared off stage at one point, leaving the band to lead into the distinctive opening bars of I Want to Break Free...it wasn't hard to predict what was coming next...yes, that's right: the hoover, the pink top, the black wig...and a very impressive couple of items which would make Dolly Parton look flat chested. Oh and he can work a hoover! He totally gave it the Freddie Flair.
Don't Stop Me Now was followed by Bohemian Rhapsody...excellently done and even some pyros to top it off. All this and it was only just the end of the first half!
Glen as Brian May opened the second half by giving us the unmistakeable opening riffs of One Vision and Joseph bounded onto the stage with renewed energy.
Everyone in the band gets their chance to shine – Glen had quite a few solos which were perfectly executed and another impressive display was given by Pat Coleman as Roger Taylor on drums. He was alone on stage after I Want It All and he gave us a spectacular performance – he was beautifully lit and surrounded by a sea of haze. Actually, this could have been the smoke coming from his drumsticks. His moment in the spotlight culminated in a short rendition of the 1812 overture, complete with explosions and more pyros. Brilliant! So theatrical, I loved it!
We then had Crazy Little Thing called Love and Fat Bottomed Girls – this drew the audience to their feet and created a great atmosphere, which sadly dissipated slightly as the next song was Those Were The Days Of Our Lives – quite a contrast to what had just come before. Maybe a slight rejig of the playlist is required?
The final song of the second half was Radio Ga Ga – on came Joseph in the iconic yellow buckled jacket and this really cemented the look.
The audience were on their feet demanding more...and more there was, courtesy of the encore: We Will Rock You – always a winner, Friends Will Be Friends and finally, We Are The Champions. This saw Joseph strut onto the stage with a Union Jack flag as a cape and he really gave it his all. He took the final bow wearing a crown and a matching ceremonial robe. Camp, over the top and just brilliant. Just Freddie!
So many Queen songs are instantly recognisable and very stirring and rousing and even if you're not particularly a fan, it's impossible not to want to join in and Mercury certainly facilitated this for the audience tonight.
To call them a tribute band doesn't really do them justice. They are not just a tribute band, they are excellent entertainers and musicians. Joseph Lee Jackson is pure Freddie Mercury from the moment he sets foot on the stage.
I have never seen Queen live but after tonight, I feel as though I have.
Reviewed: 19th May 2016
Reviewer: Nicky Lambert