Chetham's School of Music, just across the road from Manchester's beautiful cathedral, hold regular free Thursday lunchtime concerts here lasting no more than an hour, in order to give their students practice at performing in public. It's a lovely idea, and long may it continue. Today's concert though, was the last of the school's year, and they will resume again in September.
Today's concert saw four young soloists take the spotlight. 13 year old French Horn student Jack Bradley-Buxton was the first to take up the gauntlet and played the first movement of Mozart's Horn Concerto followed by a rather tricky Celtic-sounding piece, The Sword Dance by Guy Woolfenden.
This was followed by 11 year old George Mealing who with his viola played a lovely and lyrical Swan from Saint-Saens' Carnival Of The Animals, and followed this with a piece far advanced of his diminutive stature and tender years, the Allegro Appassionata, again by Saint-Saens, and played it extremely well. Excellent work young man. There was both tenderness and passion in his playing that often defeats the seasoned pros.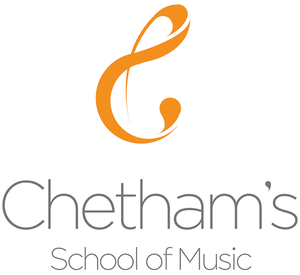 The third soloist to take the stand was trumpeter John Vernon, and at 17 years old, was the oldest and most experienced of the four. However his style was very laid-back and laissez-faire, and so despite his advanced experience came across as the least competent. I would even go as far as to say that he appeared to be disinterested in the concert and unconnected with his instrument. Maybe he was just having an 'off-day'.
However, back to reality with a bang, as the last soloist to play this afternoon was 16 year old clarinettist Andrina Kelly. Playing two movements from Poulenc's last work, his Clarinet Sonata, she showed technical skill and passion as well as a great understanding of Poulenc's compositional style. He is not an easy composer to get to grips with as he toys and flirts with melody and tonality in a way few other composers can equal. Is he sincere in his writing or is he secretly putting two fingers up at the world and having a laugh at our expense. Sadly we'll never know now as he is no longer with us, but Kelly gave us a lovely interpretation of these two movements and finished the concert off, quite literally on a high flourish!
All four soloists were accompanied today on the piano by Nicholas Oliver, who also introduced the concert. I really applaud the idea of asking each soloist to speak a few words about their chosen pieces too, this is a really lovely idea. However, mostly they are either too embarrassed or too nervous and therefore too quiet and muffled. I think if this is to continue - as indeed it most definitely should - Chetham's staff should perhaps consider taking some little time to instruct their pupils in the art of public speaking too. It will prove a most useful and necessary skill to have in your toolkit in any case.
Reviewer: Mark Dee
Reviewed: 23rd June 2016