The Brand New Orchestra is the RNCM's orchestra dedicated to performing full orchestral pieces of music which are, well, brand new! I think the RNCM is unique in its public programming, showcasing so many world premieres of student orchestral compositions each year. It is a wonderful idea, and fascinating to see and hear what the up-coming generation of classic composer has in store for us.
In this concert, lasting just 45 minutes, 5 new orchestral works were performed for us. Sadly we were not provided with a programme and the conductors kept changing and so unfortunately I am unable to credit the conductors of each piece, sorry.
However, the 5 pieces, all receiving their world premieres this evening were, 'Mantle' by Joseph Shaw; 'Identity Unknown' by Carmel Smickersgill; 'Kintsukuroi - Golden Repair' by Grace-Evangeline Mason; 'Garden Mists' by Jingyu Chen; and 'The Devil Marches In His Realm' by Jinjun Lee.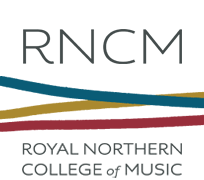 Each composer spoke a little about the inspiration for their work; eg: Kintsukuroi is a Japanese art of repairing broken pottery with gold dust, which one really could 'hear' in the music.
My favourite piece was the last, from first year postgrad student Lee from Singapore. In style and structure it reminded me of the music of Lord Berners, of whom I am a fan!
The RNCM will be holding two more such concerts this school year giving more students their chance to shine and to have their technically complex and large scored music their first public outing! For details about all concerts - many of them are free - then please see www.rncm.ac.uk
Reviewer: Mark Dee
Reviewed: 13th October 2016
North West End Rating: ★★★★