The first of this year's Junior RNCM Formal Concerts saw three 17 year old pupils take the spotlight in the RNCM's Concert Hall in a concert of solo pieces showcasing the talents of three very different instrumentalists.
Kezia Lovick-Jones comes from Anglesey, North Wales, and has been playing the saxophone from the age of 11. In this concert she played two pieces for alto saxophone (accompanied by RNCM accompanist David Jones); 'Reflections' from 'Escapades' by John Williams, and a highly jazz-infused piece by Jolivert, 'Fantasie-Impromptu'. Her third and final piece saw her change to the soprano saxophone and play a rather technically difficult and demanding piece by Nigel Wood, 'Cries Of The Stentor'.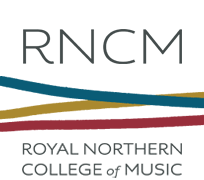 The second student was percussionist Jonathon Phillips. Again a fourth year JRNCM member and hopes to go on to further study full time next year. His first piece was music by Bach as I have never heard it before - the 'Gigue' from Violin Partita no 2 in D minor arranged for xylophone! Following this was yet another first for me; a piece of music written for solo timpani. Nick Woud's '25'. Back to the xylophone again for the next short piece and this time some lovely jazzy harmonics and chord structures in the lovely little piece, 'Hombre D'Aout' by Eric Sammut. He next played the vibraphone in another lovely piece of music, 'Nereide' by Pascal Laborie; and he finished his set with a flourish by playing a short set of dances for solo snare drum, by Warren Benson.
Third and finally was pianist William Bracken, and is just as at home with Classical music as he is with Jazz, and already has a huge lists of credits to his name, and will be playing Rachmaninov's third piano concerto at The Philharmonic Hall in Liverpool next July. Phillips started quietly and unassumingly with Bach's Prelude And Fugue in F# minor, and following this with the allegro from Haydn's Sonata in D. Things then took a turn for the more modern and jazzy as he entertained us with his own arrangement of Scarborough Fair finishing his set and indeed the whole concert with a show piece of great virtuosity and bravura, 'Caprice Espagnol' by Moskowski.
Three extremely talented young musicians and a lovely way for the JRNCM to engage with and showcase their students to the general public.
Reviewer: Mark Dee
Reviewed: 15th October 2016