This was a full orchestral concert for young children, and making up a good 50% of today's capacity audience, with many dressed in fantasy costumes, they were remarkably well behaved and attentive. As part of the 'Young Explorers' series of concert, this series has been developed by the RNCM Engage programme, and are designed to introduce young people to the world of music.
Conductor Tom Newell announced the pieces being played and also knew exactly how to keep the youngsters' attention as he came amongst them asking questions and telling stories about the music. This was very much a family friendly occasion and children between the ages of 2 and 11 (estimation) were most definitely the target audience. I did think that some of the pieces were perhaps a little too loud or 'scary' for the very young, but no-one seemed to mind, and with the appearance of Hedwig in the second half and Harry Potter giving out sweets on your way out, these were really excellent touches which made the occasion just that little bit special.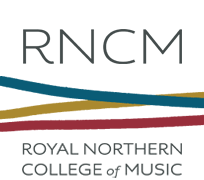 The orchestra was The Piccadilly Symphony Orchestra. Now 2, 5 years old, and made up of emerging musicians, either in their final years of study or recently graduated. Tom Newell made for a rather energetic conductor, and was rather pantomimic in his audience banter - but the children responded very well to this. Two pieces were also conducted by guest conductor Andrew Mallon, who also told a wee story about his second piece introducing the instruments and the themes of the piece before actually playing it.
The music on offer certainly lived up to the concert's title, as we heard music from Harry Potter, Superman, Back To The Future, ET, Star Trek and Jurassic Park, as well as a couple of pure classical compositions, the opening theme of Also Sprach Zarathustra by Richard Strauss (used as the opening titles of 2001 A Space Odyssey); Saint-Saens Danse Macabre (featured in Jonathon Creek); and the March To The Scaffold from Berlioz's Symphonie Fantastique [which I didn't realise until today that it required two timpanists for this. Interesting.]
I have to say my favourite piece from all on offer was the only one which I had never heard before; this being 'Into The Darkness' from Star Trek by composer Michael Giacchino. Highly atmospheric and the contrasts in dynamic were incredible.
The whole concert lasted 2 hours including interval, and I do believe it was a most worthy and fantastic experience for most, children and adults alike. The Piccadilly Symphony Orchestra, whom I had hitherto never heard of, were actually extremely talented and played with great panache. I shall certainly look for more of their concerts in the future. And if this concert has inspired just one of those youngsters to study an instrument and become a professional, then mission accomplished!
Well done all!
Reviewer: Mark Dee
Reviewed: 16th October 2016
North West End Rating: ★★★★