Once again I find myself seated in Manchester's third and least known concert hall, although it does have the most interesting name; The Cosmo Rodewald Concert Hall. It's hidden away, inconspicuously, inside one of the many unpredisposing anonymous university buildings which outlie Oxford Road. As I mentioned last night, it does look rather functional and classroom-like, but I am not here to criticise the architecture!
MUMS is an acronym for Manchester University Music Society, and as such is open to any student from any course, and as was the case with this evening's first half, taken over by The String Orchestra, the musicians are comprised of students from all departments of the university, and this is simply a hobby for them. In this regard I have to applaud Manchester University for such an idea. Music is such an important and integral part of everyone's life, and eve if you happen to be a chemistry major doesn't mean that you cannot also play the violin and gain great pleasure from so doing.
Technically then, the musicianship of The String Orchestra was maybe not as good as with other ensembles comprised solely of music major students, and it is the only ensemble which I have yet come across which does not require the student to audition to become a member. So I shall forgive the slightly out-of-tune violins, and the lack of musical expertise, and instead applaud loudly saying that I find this most laudable.
Their entrance onto the concert platform was extremely ragged and haphazard however. They could at lest have entered and behaved like a professional orchestra!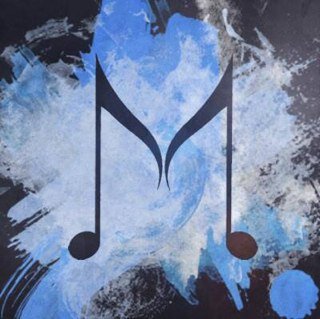 The first half of tonight's concert was music for this combination of instruments, the string orchestra. We heard first Mozart's Divertimento in D major (K136), which was then followed by The Polonaise Brilliante in A major by Wieniawski, arranged for strings by Wallington. For this, the orchestra needed a soloist, and to play this they turned to final year student Alice Miller, who is studying both violin and piano on a joint course between Manchester University and The RNCM. Already, before graduating she has an impressive list of credits, and tonight she enthralled us with her rendition of the Polonaise.
To finish the first half, the strings played Grieg's Holberg Suite. The first two pieces were conducted by Robin Wallington, however, for this a new conductor took the stand, Matthew Quinn. I am not sure whether it was his influence or not, but quite incredibly the strings sounded much better here, and the observance of dynamics much more rigid and well-observed.
After the interval, and now for something completely different! (sorry John Cleese!). It is the turn of the Brass Band, who have, by all accounts already won several awards, and it was easy to hear why. The most experienced of tonight's three conductor's, James Keirle, held the helm for the second half, and kept the brass and percussion in check with a firm gentleness. [I love oxymorons!]
The first piece for the Brass Band was A Moorside Suite by Gustav Holst, a piece of music I did not know and have never heard before. Ditto to the entire second half! I loved the beautiful lyric quality of the second movement and the unmistakable Holst bravado in the final.
Their second piece was something a little more unique, and certainly something I have never come across before, a tuba concerto. This piece, written by Martin Ellerby, puts the tuba firmly as protagonist in this melodic journey, and in the concerto's two movements goes from beautiful lyric passages showing the tuba's tuneful and sentimental side to fast loud triplets and jazz-infused movement which sounds very much like a film score.
To play the solo tuba was band member and university student, Adam Collins. Again, he has an impressive CV, and he certainly knows his way around what is actually quite an ungainly instrument. Ellerby was in the audience and came on stage to take his bow along with the ensemble.
For their finale, the Brass Band chose to play Philip Wilby's Lowry Sketchbook. Three movements, each depicting different paintings by L.S. Lowry. The first movement is 'Cityscape' which shows the industrial city throbbing with life; the second movement, 'Family Portraits' is a slower, more lyrical evocation of family life; and the third 'Peel Park' is a conglomeration of sound culminating in a fantastic coda and finale, as we imagine brass bands playing in the park's bandstand. The paintings that this piece of music references are all hanging in Salford Art Gallery.
And if the band wasn't breathless after playing that tour-de-force and difficult work, I was certainly breathless just listening to it!
Another lovely evening of music, and again, MUMS have managed to introduce me to composers and compositions I had previously no knowledge of, for which I am always extremely grateful. Congratulations all, I look forward to my next visit.
Reviewer: Mark Dee
Reviewed: 5th November 2016