It is a long time since I last stepped inside the cathedral in Manchester; but I remembered it was a large, lofty building and consequently went prepared with many layers of clothing, however I need not have worried; they have, since my last visit invested in under-floor heating and the temperature was really surprisingly mild.
They are also in the process of having a new organ built and installed above the central screen in the main aisle, and so, what God gave with one hand he took away with the other in providing us with a backdrop of workmen's cloths and scaffolding!
This did not fortunately detract from the concert though. We were treated to 5 soloists, all accompanied on the piano by Elena Nalimova.
They were Jacob Howard on cello (12 years old); Eden Freeman on double bass ( 12 years old); Bertram Nicholson on violin (11 years old); Charlotte Whittaker on French Horn (12 years old) and Alfie Weinberg on violin (10 years old).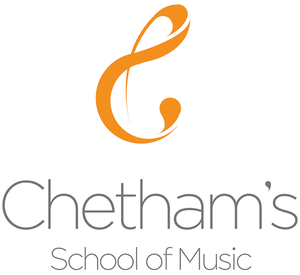 Each soloist introduced the piece or pieces they played, but I was sitting on the back row and I could only hear the first and last introductions unfortunately. A mic would have worked so much better here!
I remember from the last time I went to a Chetham's concert seeing three of these youngsters perform, and being much impressed by the overall standard of ones so young. It struck me again today that these children are playing pieces which are stretching them to their limits. Master Weinberg, putting in what can only be described as a brilliant rendition of the Hungarian Dance no 5 by Brahms, and he is only 10 years old!, whilst a very diminutive Master Freeman was only half the size of his chosen instrument, the double bass, making some of the notes he was charged with playing this afternoon extremely difficult to reach!
The concert lasted about one hour and in that time there were 8 short pieces on offer ranging from the Classical to 20th Century music, so really something for everyone there, but the latter part of the concert appealed to me more with my liking of late Romantic and early 20th century music.
It's a fantastic idea, having a short lunchtime concert for people to simply wander in and out as they please with no pressure. This is a church and the building is open to visitors too who wander in and walk round freely during the concert. This sounds off-putting but in fact it really is great practice for the young soloists to be able to cope with all kinds of adversity and still produce wonderful music; and what better arena to practice than the safe and un-pressurised environment of a church. Such events are a great learning curve for our future musicians and as such need to be applauded and encouraged.
Well done all 5 of you, and I look forward to the next Chetham's concert.
Reviewer: Mark Dee
Reviewed: 21st January 2016