The Cosmo Rodewald Concert Hall in The Martin Harris Centre played host last night to a concert by Manchester University Music Society. The spotlight being on wind instruments and we heard various pieces showcases different combinations of instruments with the final piece utilising the whole standard Wind Orchestra.
The first piece to be played was Eight Lines by the American Minimalist composer Steve Reichs. I have to admit to not being a fan of minimalism in music, however this piece's jazzy rhythmic feel and unusual scoring using two pianos to keep that pulse going throughout was actually quite enjoyable. It was just too long! (For me at any rate).
Following this we came to the first of two student compositions both receiving their World Premier performances. This piece, 'Introspection' by Jasmine Simons, was a really beautiful, languorous and haunting work for seven flutes. The single alto flute starting the sad and disjointed melody and then being joined by the other standard flutes sometimes in harmony sometimes not, bringing all the instruments to a discordant climax; and then finishing once again with the solo alto flute with a variation of the opening, and finishing with silence. It was a lovely piece of writing and so unusual too. I don't think I can name any other work that uses so many flutes!
Before the interval we then heard two pieces by Andy Scott. First, a piece that does for the clarinet what Introspection has just done for the flute and puts 8 clarinets centre stage! It is called Paquito, and is a homage to composer and clarinettist Paquito D'Riviera. This is an instantly likeable short novelty piece, full of jazz and comedy.
Scott's second piece was called Two Fat Ladies and again the jazz influences are abundant. A lovely piece of music which sounded very much like the opening title music to a 1970s American Police Serial. It had that 'Big Band' quality about it despite being only 14 instruments, and a lovely flourish to finish the first half of the concert.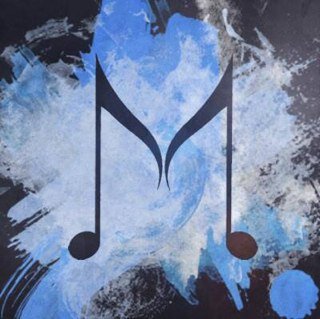 The second half started with the second student composition and World Premier. This time the piece was 'Delicacies' by Michael Phillips. It was scored for wind dectet; a slow melody starting on solo clarinet and then taken up by others. A very eerie and mysterious theme which never really seemed to find a perfect cadence.
Then came Peter Meecham's 'The Karmen Line'. The score uses 2 xylophones and a glockenspiel which mark out the uncompromising rhythm of the piece. There is only a brief middle section where this rhythm is given over to the drums. There is an air of urgency to this piece as the brass blasts above the beating. I could again imagine this piece to be the theme tune to a TV Series, only this time it would have to be sci-fi and set in space. The Karmen Line of the title refers to the invisible line 100km above sea level which marks where the earth's atmosphere ends and outer space begins!
To finish the concert, we heard the suite of 5 Yiddish Dances for Wind Orchestra by Adam Gorb. What a wonderful and joyous way to end. Yiddish music, even when it is sad, is always full of hope and they embrace life and dancing like no other culture. Starting with a traditional Khosidl (the kind of music you will often hear played at weddings), it moves through an energetic Turkishe, a plaintive but humorous Doina, a distinctive folk Hora, and finishes with a Freylachs. (Freestyle) - Which comprises elements of all previous movements into one wonderful flourished finale!
There were 4 conductors for these pieces. Mark Heron conducted the opening piece, and he was the only conductor not to be a student of the university. The other three were, and it was extremely gratifying to see students learn the art of conducting as well as playing. It is a most necessary skill to acquire and intensifies the knowledge and understanding of the playing. The student conductors were Nicola Warner, Sebastian Marshall and William Padfield; all three already having their own distinctive styles.
MUMS (their affectionate acronym for Manchester University Music Society) is most definitely a force to be reckoned with. The quality and talent on display last night was astounding. Musicianship, conducting and composition all showcased so wonderfully in a well designed programme of music. I really can't wait until I have the opportunity to come along and hear more from the students of MUMS!
Reviewer: Mark Dee
Reviewed: 20th February 2016