Mesmerising and Beautiful
Whilst rightly billed as the World Premiere of Einaudi's first full-scale Piano Concerto, 'Domino', at Liverpool Philharmonic Hall, and performed by the phenomenal young Chinese Pianist Ji Liu, there was more to this evening as guest conductor Damian Iorio brought his operatic flair to two other pieces, both specially chosen to complement the main performance, along with the UK Premiere of Einaudi's 'Wetlands', and all ably performed by the Royal Liverpool Philharmonic Orchestra, led by Thelma Handy.
The evening began with Respighi's 'Church Windows', written in 1925. Whilst three of its four movements originated as piano pieces, none were actually inspired by a church window although they are heavily influenced by ancient church modes. There is an exoticism about the first movement driven by its Phrygian mode and 5/4 metre as we recall the flight into Egypt. The second movement shatters that as we imagine a tumultuous battle bringing to mind Revelations. The third movement is dominated by the peal of bells expressed between the strings and woodwind sections before real bells come in at the end in celebration of Matins. The final fourth movement was conceived as an orchestral piece which with its Gregorian influence acts as a climax to the whole work.
Following some quick reorganisations to position a Steinway centre stage, we were introduced to Liu and Iorio returned to conduct the remaining members of the orchestra, strings and harp, as we launched into Einaudi's Domino, a three-part classical form inspired by the ancient Chinese game and with the connection of different parts through a process of analogies, echoes and alliterations that recall a labyrinth full of mirrors. It is immediately recognisable as an Einaudi-piece with all the joy that brings as well as the challenges that presents to the pianist and any accompanying musicians: Liu easily played through the varying tempo's which I know all too well from experience can take you over as well the moments of hand crossing demanded by the piece. The tacit understanding between Liu and Iorio was clear to see with the ensuing benefit to the orchestra members in their supporting role.
Music is a subjective appreciation so it is difficult for me to convey what is a very personal experience other than to note Einaudi drew out the full range of emotions in what is an incredibly beautiful piece. You will imagine the delight of the audience when he appeared on stage with Liu and Iorio for the second and subsequent ovations.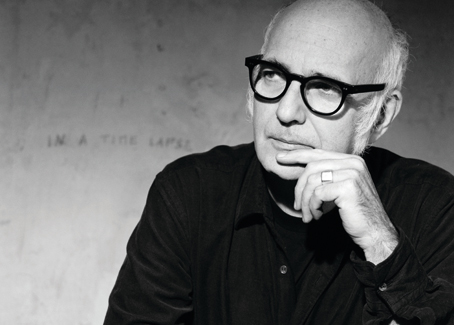 Following the interval, during which Liu was signing merchandise although unfortunately nothing specific to this evening, the Liverpool Philharmonic Orchestra was re-assembled to perform Einaudi's Wetlands, a piece commissioned for the World Environment Day concert in 2013 to generate awareness around major environmental themes. Einaudi chose to focus on the element of water and its different interactions with land as a meditation rather than specific representation. Divided into five movements, following a brief introductory section the remaining four movements are interconnected in a circular form. It was easy to imagine the rich tapestry of life here, driven by the percussion section, as the piece perfectly embraced the concept of the circle of life. The suspension at the end does leave one wondering what might happen next: are we at the point where man irrevocably destroys nature in all of its beauty. As Iorio and the orchestra took another well-deserved ovation, Iorio directed his hands towards us and there was Einaudi in the audience enjoying the UK premiere of this delightful and thought-provoking piece.
And so finally we came to Bernstein's Symphonic Dances from West Side Story, a musical which was described on its opening performance in 1957 as 'the most savage, restless, electrifying dance patterns we've ever been exposed to....the dancing is it.' Whether you have seen it live or are more familiar with the 1961 film, the dances rely on the music to drive them through and so here we stepped through the mounting tension between two rival teen gangs; the dreams of a better life for our two future lovers; a full-on Mambo as the gangs face each other off-set by some gentle Latin as Tony and Maria meet for the first time; a bluesy fugue finally erupting into the all-out violence as the drama reaches its final tragedy before a finale glimpses at a brighter future but all the time surrounded by the darker edge of that age.
From finger clicking playfulness to booming anger to vibrant hope, the orchestra skipped their way through these pieces with a freedom and delight evident in their playing. Conductors are known for their animation but Iorio took it to another level as he danced in leading the orchestra through the nine pieces. Such was the power of this performance, you knew most audience members, myself included, were taken back to that time and place as the events captured by the music unfolded, and it was a fitting end to a wonderful evening.
There is one further performance at Liverpool Philharmonic Hall on Friday 11th March @ 2.30pm.
Pianist, composer and musical poet Ludovico Einaudi is one of the world's most popular living composers whose atmospheric sound has made his albums some of the bestselling classical recordings of our time. More information is available at www.ludovicoeinaudi.com.
Ji Liu is a China-born concert pianist, recording artist and composer, currently based in London. He has just released a new album, Pure Chopin. Further details are available at www.jipianist.com.
Damian Iorio started his musical career as a violinist and made his conducting debut with the San Francisco Symphony in 2015. He has worked with a number of orchestras and opera companies. Further information is available at www.damianiorio.com.
The award-winning Royal Liverpool Philharmonic Orchestra is the UK's oldest surviving professional symphony orchestra and has been at the heart of Liverpool's cultural life since 1840. They give approximately 70 concerts each season at their home, Liverpool Philharmonic Hall, a Grade II listed 1,790-seat Art Deco concert hall dating from the 1930's, as well as other venues across the city including Liverpool's two cathedrals. More details are available at www.liverpoolphil.com.
Reviewer: Mark Davoren
Reviewed: 10th March 2016