A sizeable orchestra, last night using 84 musicians, all current students of The RNCM, but last night's concert was so incredible that being swept up by both the grandeur of the music and the brilliance of the playing and directing, it was impossible to tell or even believe that these were fledgling musicians. Their understanding and empathy for the music they were playing and their skill in playing it was phenomenal.
Their conductor last night was a young Malaysian-born star-in-the-making Harish Shankar. I had until last night never heard of him before, but believe me, this is most definitely a conductor to watch out for. Passionate and exacting - knowing exactly how to ooze out every last morsel of dynamic from every single instrument. The soft passages were cotton wool, whilst the fortissimo was excellently controlled. His craft is undeniable and he was a joy to watch as he exuded both love and confidence.
The first piece on offer was the short but hauntingly beautiful 'Intermezzo' from Mascagni's 'Cavalleria Rusticana'. The observances of dynamics in this piece were superb. The little swells of the strings in the opening section just delightful.
With the second piece, came a complete change of mood and instruments. The Intermezzo is scored predominantly for strings, but now a much fuller orchestra took their places and we welcomed the evening's soloist Iyad Sughayer to the piano for him to play one of the most difficult (may be not technically - but certainly emotionally) piano concertos I know - Aram Khachachurian's piano concerto in D flat major (opus 38).
This concerto is a very exacting piece and a tour-de-force for any orchestra and soloist. Starting loud and exciting the music flirts with tonality and harmony but remains lyrical and melody-full throughout. Sughayer's playing showcased brilliantly in the difficult cadenza of the first movement. Although Khachachurian lived most of his life in Russia, he was born in Armenia and the folk music of his home country surged through his blood and into his music. The second movement starts with one such example as the main theme is a traditional and well-known Armenian folk tune.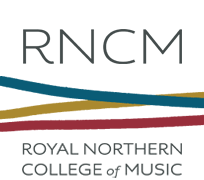 The third movement is a thrilling rollercoaster ride to the finale, with the coda being a kind of question and answer session between piano and orchestra which was built up superbly to the last few chords, and then, suddenly, it was all over.
Sughayer is a Jordanian Palestinian and is still very young, but exudes confidence and plays sublimely and masterly. My only one thought was that he had a tendency to hold the right pedal down too long at times, blurring the sound of the following notes. But that's just a personal preference I guess. He received an undeniably hearty reception and the applause just kept on going. He was therefore kind enough to oblige the audience with a very short encore. A piece for solo piano again by Khachachurian.
After the interval the music came from one of Mother Russia's most tormented composers. Tormented by the state, hounded and denounced as his opera 'Lady Macbeth of Mtensk' was deemed 'Un-Russian'. His response was to compose this his 5th Symphony. It is a highly ironic work. Critically acclaimed by the authorities, it won him favour once again, but secretly the music is so full of him putting two fingers up at the authorities, they must have been blind not to hear that in this wonderfully evocative and comical score. The whole symphony starts with a mock triumphal march sequence, the central section features a Viennese waltz, and the drum beat marking the start of the final section which is a slow and inexorable crescendo into an ironic joyous fanfare to end.
The RNCM Symphony orchestra did both Shostakovich and themselves proud in their playing of this work. It is not an easy piece to interpret, and is very exacting and demanding. It may not have been technically perfect, [not for me to say - but I did hear one of the tutors who had been in the audience mention something along those lines as he was coming out of the concert hall] but it was certainly the most passionate and thrilling I have ever heard this played - and that includes the time I heard the Wiener Symphoniker play it!
It was a most splendid evening and the playing of an incredibly high standard. Thoroughly enjoyable and exciting music, combined with skill and passion from orchestra, conductor and pianist. All I can say is bravissimi tutti!!
Reviewer: Mark Dee
Reviewed: 29th April 2016