The Chetham's School of Music, (next door to Manchester Cathedral), hold regular free lunchtime concerts in the lovely and ancient setting of the Cathedral's nave.
The concerts last no more than an hour, this one lasting only 35 minutes, but showcase upcoming music talent from the school, and also allow the students the opportunity of giving public performances in a non-threatening environment to build confidence and for general practice. It's a wonderful idea, and the concerts are always of a very high standard.
Today the spotlight was turned on 18 year old flautist, sweet Georgia Brown. (I wonder how many times someone has given her that title!?) Originally from London but now a full-time student at the school and hoping to stay here to go on to university in Manchester, she presented herself as very confident and mature, introducing the music herself, giving a little background to the pieces she had chosen to play.
Accompanying her on the piano was Martyn Parkes whom I assume must be a member of Chetham's staff.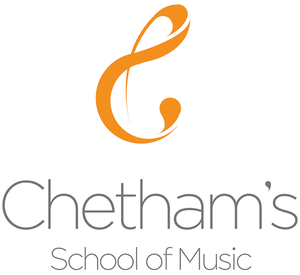 The first piece was J.S.Bach's Sonata no 5 in E min. It was certainly very well played, but being no fan of Bach, it was thankfully not too long.
To introduce her second choice, she first read a small section of the English libretto of the dialogue immediately prior to the song she played, placing the music nicely in context. A lovely idea. It was an arrangement for flute and piano by Braunstein of Tchaikovsky's 'Lensky's Aria' from his opera Eugene Onegin. A very dramatic and emotive piece of music which seemed very sparse and bare when not orchestrated and sounded wrong being played on a flute and not sung by a male voice. Brown did put her all behind this piece though, and if I hadn't have known how it really was meant to have sounded I may well have liked it more.
Her third and final choice was one of her favourite pieces and I can see why; technically difficult, but also incredibly lyrical. Modern and yet traditional at one and the same time, and really quite a humorous piece too. Written in 1957, it was French composer Poulenc's Flute Sonata. Apparently dedicated to Mrs. Calvin Coolidge, whom he really didn't know, he just wanted her money! The three movements are marked 'allegretto malincolico' (although it really wasn't very melancholy!); 'cantilena' (a sweet and lovely song); and 'presto giocoso' (which was just that!).
A lovely personality and a wonderful flautist. I wish her much success with her future career.
Further information on the concerts run by students at Chetham's can be found at www.chethams.com/whats-on
Reviewer: Mark Dee
Reviewed: 12th May 2016