Firstly, yes you read it right, 37 dwarfs! Ok this is panto and anything goes, this evening it certainly did, in the best possible way. 13 Performing Arts School presentation of Snow White showcases the acting skills of youngsters aged 3 to 18 who attend classes with head of drama, Jack P Shepherd (yes that one…. David Platt off Corrie!) and I am very impressed at the standard of several of these. Jack you are not too bad yourself as Chardonnay, along with co-writer and co-director Freddie Bolt as Lambrini, however you are victims of your own success and your young cast completely steal the show!
Snow White is a well-known classic and although this loosely follows the story there are plenty of modern takes on it with dance and song choices and a hilarious ocean scene. Choreographer Terrelle Kay must have had a nightmare to organise so many in the cast but it was executed beautifully, even if at times the little ones were not quite in step with the others, the important thing is they were joining in and enjoying it as much as we all were.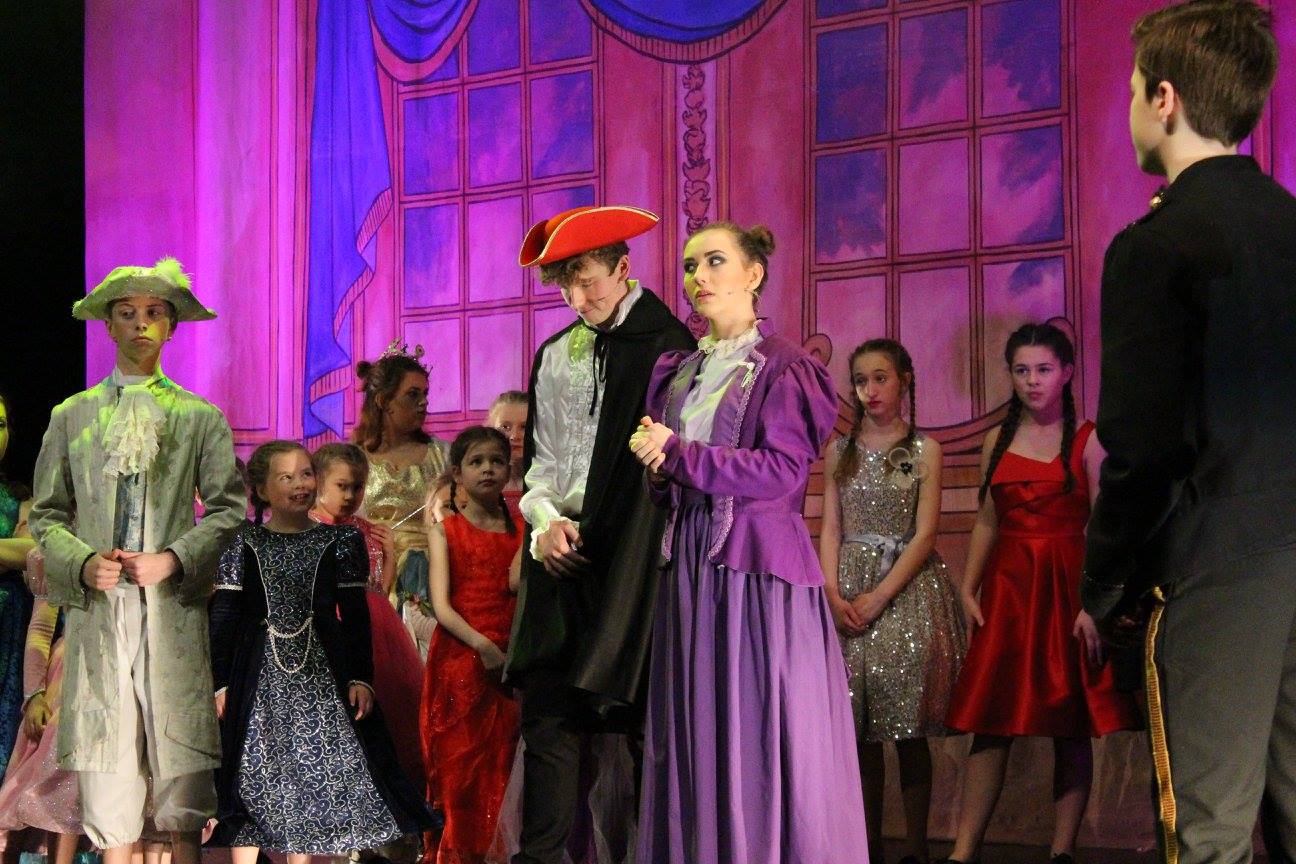 Adam Little as Muddles acts like an old pro, ad-libbing and cajoling the mainly all adult audience to participate in shouting out catchy slogans, which, if he isn't happy with our response makes us do again....we soon caught on! Working well alongside of him is Corey Hindley as brother Puddles and he too is brimming with confidence, something that is notable throughout the evening with the majority of the cast. Little Marni-Mai Lewis as young Snow White, (I am told is only 4 years old) was doing so well as she walked out onto the stage and with all eyes on her and spotlights, began to sing beautifully before it all became too much for her and a case of first night nerves overtook her, well done Marni-Mai, like a true trooper she carried on through her tears until someone realised and she was led gently from the stage. A seasoned professional would have found all those adult faces staring down on you intimidating too! Perhaps next time someone will join you on stage?
Freya Jones (middle-aged Snow White) and Chloe Baker (Snow White) both reveal excellent vocals and when not performing on stage as Snow White, Freya joins the ensemble as an accomplished dancer. Chloe is expressive with her acting and is very suitable for her principal role. The dwarfs are cute and from the younger age groups and bring plenty of 'awwws' off the audience as they 'Hey Ho' across the stage.
Never before have I seen or imagined a magic mirror to be performed on a hover board but tonight Sam Kelly does just that and multitasks delivering his lines well as he skilfully skirts around the stage. Max Race gives a cool and likeable character portrayal as King Garry whilst Olivia Baker earns the audience boos as the evil queen demonstrating amazing vocals. Other main actors are Juliet Latham and Harvey Ryan as the Huntsman and the Prince. Juliet embraced her role and brought some comic moments to the story too. I would have liked to have seen more of Harvey as the Prince as the moments he was on stage he gave a great performance.
Overall the biggest impression I got was these kids are enjoying themselves and that was infectious to the audience. As I said before I am totally impressed with these youngsters' talents and I am sure I am watching future professional stars.
Well done to everyone, already looking forward to your next production!
Reviewer: Lorna Weekes
Reviewed: 17th January 2018