Fairy lights and decorations are appearing on lampposts and in shop windows in and around town and that means it's nearly time for the most wonderful time of the year; and it wouldn't be complete without a spot of panto to bring in the festive cheer good and proper.
Stockport Plaza have a tradition of staging some of the most dazzling and exciting pantomimes in the area and they have delivered another spellbinding show this year even if there wasn't as many big musical numbers as I'd hoped.
Sleeping Beauty at The Plaza runs until January 6th and features an all-star cast including Phoenix Nights star Ted Robbins and Emmerdale actress Claire King who both were Stellar from start to finish. They join an extremely talented cast which includes Annelies Williams who plays Princess Aurora and Aston Dobson who plays Prince Florizel.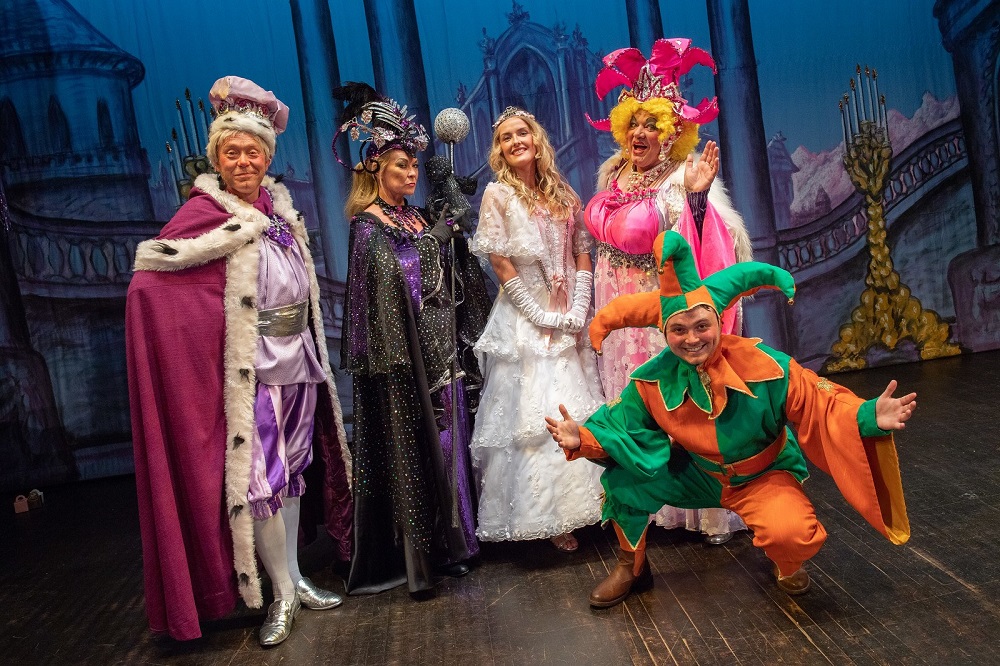 This version of Sleeping Beauty features new side stories and characters that don't normally appear in Sleeping Beauty including witches and goblins which did distract a little from the overall story and a lack of modern songs seemed to leave the show hanging on its script which wasn't the strongest; luckily the ad-libbing by Robbins and the cast makes the show become more personable and witty. There are a raft of dazzling sets and awe inspiring effects including a giant fire breathing dragon which comes into the audience. This is spectacular. So although this pantomime might be more traditional in terms of jokes and songs - it has got something for everyone with talented dancers, humour from Robbins as Queen Hermione and Bradley Thompson who plays Jangles The Jester and a happily ever after story.
The highlight for me would probably be Queen Hermione's rendition of 'Bad Boys' by Alexandre Burke - his playful banter and audience interaction is second to none; also Shelley Anne Rivers who played the lilac fairy performed an enchanted version of the Greatest Showman's Never Enough - that was 'West End' worthy.
Verdict: Talented cast but the script needs some more magic fairy dust.
Reviewer: Max Eden
Reviewed: 30th November 2018
North West End Rating: ★★★