It's beginning to look a lot like Christmas with pantomimes up and down the country either in rehearsal or having their opening weekends. Not so for the Oldham Coliseum, who have been presenting Cinderella for nearly three weeks already, and once again proves to be a stunning production.
You don't need me to tell you the story of Cinderella with Kevin Shaw and Fine Time Fontayne's script sticking closely to the well-known fairytale. Peppered with local references and cringe worthy jokes for kids of all ages. There are also some well constructed jokes for the adults within this 2 hour festive treat.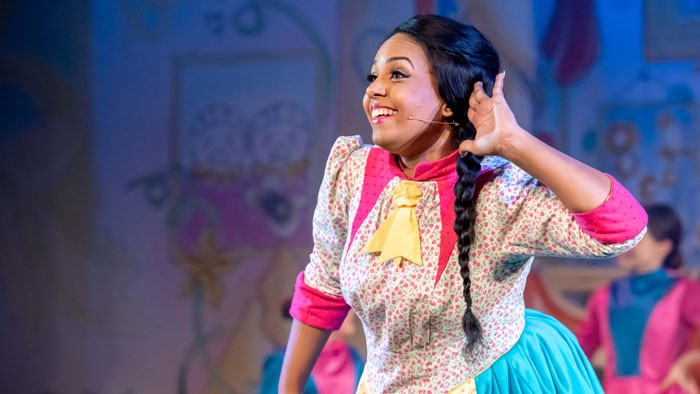 Shorelle Hepkin takes the title role of Cinderella and impresses with a beautiful singing voice and interaction between Prince Charming (Chanté Faucher) and Nisha Anil who plays both Dandini and the Fairy Godmother, something I didn't even pick up on until the end of the show such was the variation in costumes.
"This year" Richard J Fletcher takes on the role of Buttons and once again proves he is a master of working with young audiences in getting them to interact. Mitesh Soni plays the Baron. I have always thought the Baron was a bit of a throwaway role in Cinderella but Soni made the best of it.
Every panto needs a dame and with Cinderella you get two for the price of one! Fine Time Fontayne and Simeon Truby as Pumpy and Trumpy are a match made in panto heaven. They work so well together and showcase some of the most flamboyant frocks I have seen at the Coliseum in years.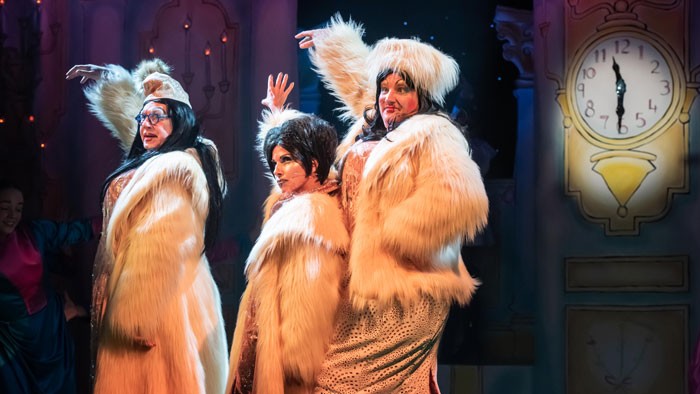 For me the star of this show was Countess Vyella played to perfection by Sue Devaney. A cross between the Baroness from Chitty Chitty Bang Bang and Julie Walters each and every time she took to the stage she stole the scene. Come awards season I would place money on Devaney being at the very least nominated for this role.
Choreographer Beverley Norris-Edmunds kept both the cast and chorus busy throughout the show with some fancy dance moves. Tonight we had the pleasure of seeing the 8-strong green team.
The set designed by Celia Perkins was very traditional and served its purpose well and was lit by Douglas Kuhrt.
If you want a traditional pantomime with a modern twist this Christmas that both the kids and adults will fall in love with in equal measures, look no further than the Oldham Coliseum. The show plays to the 12th January, tickets and performance times can be found at http://www.coliseum.org.uk/plays/cinderella-2/
Reviewer: Paul Downham
Reviewed: 30th November 2018
North West End Rating: ★★★★