It's Panto Time... Oh yes it is! Now for the past 21 years I've been coming back to the annual festive fixture at the beautiful Buxton Opera House, and that's because I think it's one of the best around and genuinely always has me in stitches.
Going way back to the days when Sterling Rogers was the regular dame in the 90's each year to its most recent stalwart dame; James Holmes - it's always a blast and this year's offering; Cinderella is no exception packed full of Panto gags, musical numbers and dazzling sets and costumes.
The title role of Cinderella is played by the talented Shannon Flynn who delivers some impressive vocals throughout, she is joined by her love interest Prince Charming; played by Ryan Bennett and the pair have perfect Panto chemistry and both have a good set of lungs on them.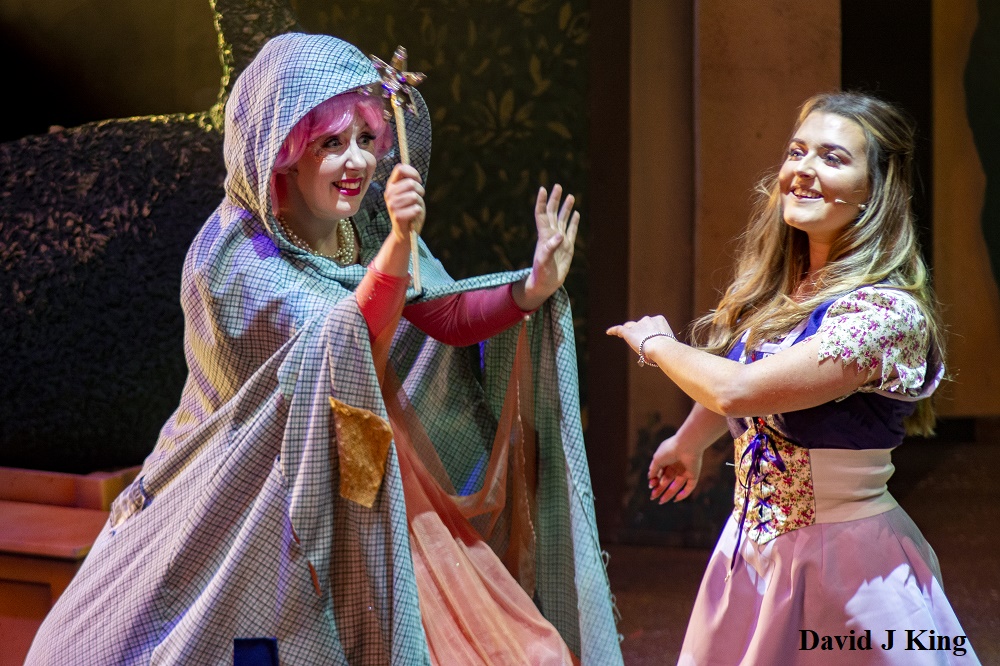 The audience's favourite; Ross Barbour who plays Buttons is energetic and engaging with the crowd throughout, along with Buxton regular; Alasdair Baker who takes on the role of Baron Hardup (this year).
The Ugly Sisters for me were this year's highlight; returning 'Miranda' star; James Holmes is wickedly funny as Ivana paired with Jamie Barwood as Melania. Both have the audience in stitches every time they appear, sometimes following the script, sometimes not - just how Panto should be!
The sets are dazzling and with an underlying Strictly Come Dancing theme including a dancing Fairy Godmother; Emily Juler and the Royal Ball turns into a Dance off, it's Fab-U-lous darling!
The musical numbers include everything from Taylor Swift to Olly Murs and are sure to get you dancing in your seat, especially with the fantastic dancers who give each number a little extra razzle dazzle.
The theatre is packed to the rafters for this Saturday show and it's no surprise as it's a great family show with a few jokes for the grownups thrown in for good measure.
This year's Panto at Buxton is one not to miss, start your festive season off with a good old fashioned Panto!
Verdict: Its fab-u-lous darling!
Reviewer: Max Eden
Reviewed: 14th December 2019
North West End UK Rating: ★★★★