Dancing and theatre are two of my favourite things and tonight I had the pleasure of watching the Alvin Ailey American Dance Theater Company which successfully combined both.
The Alvin Ailey dance company was formed in 1958 by choreographer, Alvin Ailey and changed the perception of African-American dance. The company has performed in 71 countries to 25 million people.
The current Artistic Director is Robert Battle and he has a lot to be proud of.
The company hasn't danced in the UK for over five years and their appearance at The Lowry has clearly been long awaited, evidenced by the crowded auditorium and the rapturous and enthusiastic response they received.
The evening consisted of four separate choreographed works: 'LIFT', 'Four Corners', 'Cry' and 'Revelations', the latter being one of the company's most celebrated and well known works and apparently the most widely seen modern dance work in the world.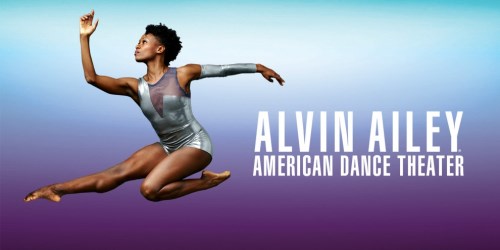 Right from the start of 'LIFT', I realised that this was to be a very special evening. The dancing is absolutely phenomenal and executed to a jaw dropping standard. The male dancers opened this section and it was mesmerising from the word go. The music consisted of a tribal percussion beat and perfectly matched the performance. The dancers are muscular yet elegant and the way they move their limbs is almost ethereal. There were three male dancers on stage to start with and they moved in perfect symmetry with each other. Gradually more of the company participated and the interpretation of the music was wonderful. It was fascinating to watch all of them because although they were dancing individually, they were also moving as one.
I was particularly fascinated with the dancers' arm movements which were so controlled yet beautifully elegant. The male dancers also manage to combine elegance and grace with masculinity which you wouldn't think would sit well together but they achieved this in a very powerful way.
I have to say that the meaning of 'LIFT' was a little lost on me but this did not impair my enjoyment of the choreography in any way. I didn't care for some of the music ('LIFT' appeared to be made up of several sections) but the overall hypnotic effect of the dancing overrode this.
I particularly enjoyed the moments when just the male dancers were all on stage: there is something very powerful and dramatic about a male ensemble and they were mesmerising.
The next section, 'Four Corners', was again made up of several sections. I enjoyed the women's dancing a lot more in this than I did in 'LIFT'. Their costumes were more suited to the choreography and their movements seemed to flow better.
'Cry' is a solo dance piece, performed by a female dancer. It depicts "women's struggle throughout history to arise triumphant". I have to say that this was well illustrated. I found it easy to recognise the sorrow and hardship, followed by joy in the last section in which the dancer seemed to be empowered.
The final piece, 'Revelations' really was a case of saving the best to last. This is an Alvin Ailey classic and it is easy to understand why. It is a total crowd pleaser from start to finish but particularly at the end when it becomes almost akin to a rousing finale of musical theatre. The costumes are wonderful, the atmosphere is electric and the music (a traditional spiritual: "Rocka My Soul in the Bosom of Abraham") is joyful and uplifting. The dancers clearly love what they are doing as they all had infectious smiles on their faces and you would have to be completely without soul or emotion not to be moved, uplifted and totally infused with joy by the end of this particular piece. It was absolutely wonderful. There was a short reprise of this after the curtain call and this meant that everyone left the theatre on a glorious high.
The company's dancing is more than just moving in time with the music: they combine elegance and grace with discipline, stamina, poise and tremendous athleticism. Their movements are fluid and a joy to watch. Even when the choreography is wild and untamed, it is still very controlled and seamlessly executed. The dancers use all of their bodies and make it look almost effortless.
I am not a fan of modern or interpretive dance as I find that it is often ugly and ungainly. Not this. Tonight's performance won me over completely as it was such a hypnotic spectacle. It was a life affirming experience and one that you should not miss if you have the chance to go and see it.
Reviewed: 7th October 2016
Reviewer: Nicky Lambert
North West End Star Rating: ★★★★★