Preventative and early cancer screening is an incredible and life-saving science which is helping to save and dramatically improve lives across the world. Along with mammograms, cervical smears, and other tests, geneticists can now test a sample of blood for genetic mutations which may dramatically increase chances of developing breast or ovarian cancer, giving patients the ability to arm themselves against all possibilities. Some choose to take preventative surgery, a measure made famous recently by Angelina Jolie.
This heavy subject is what is explored in Genesis, a new play by Frazer Flintham. Rachel (played by Helen Bradbury), a top geneticist working in the field of BRACA 1 and BRACA 2 (the two genes which may display mutations linked to breast and ovarian cancer) discovers that she herself holds a BRACA 2 mutation, meaning that she has a fifty percent chance of developing breast cancer. Facing the revelation head on, she also pushes her eighteen-year-old daughter, Jade (Joanna Nicks), to take the test for mutations. All actors gave convincing performances, particularly Charlotte Melia who was incredibly relatable as Rachel's colleague and friend Jenny, although I did occasionally feel that teenager Jade was a little overly petulant for a character clearly so intelligent and mature. Nonetheless, the inner struggles of each of the three women was brought out well.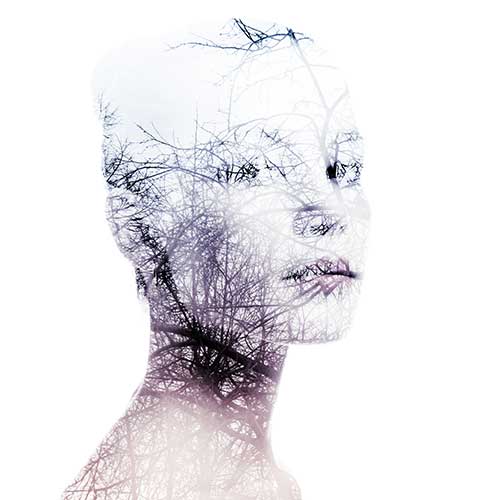 For a play exploring such a theme as cancer, the plot rarely mentions the effects of the disease, choosing instead to examine whether preventative screening, particularly at a young age, can do more harm than good and cause more anxiety than necessary. The plot itself experienced a peak in dramatic tension a little early, causing the ending to peter out gently rather than reach a climax. There was also little to no closure on the plot or conflict, perhaps intentionally.
The futuristic and ingenious set deserves special praise, with the early shadow work and the compartmentalised stage worked by the actors things of beauty. Beginning blank and clinical, the space gradually became more cluttered, artfully echoing Rachel's worries and her attempts to carefully circumnavigate a disease which could strike at any moment. The occasional movement sequences were simple yet compelling and made very good use of this incredible set.
The post-show discussion was incredibly informative, with survivors and a scientist taking centre-stage to speak frankly about their experiences, and the photography exhibition of those who have chosen to undertake preventative surgery a thoughtful and beautiful touch to an informative play.
Genesis was inspired by Manchester-based charity Prevent Breast Cancer, who aim to create a future completely free from breast cancer. You can find out more about their work at www.preventbreastcancer.or.uk
If you would like to find out more about breast cancer prevention or treatment, you can contact Breast Cancer Care (Freephone 0808 800 6000 / www.breastcancercare.org.uk ) or The National Hereditary Breast Cancer Helpline (01629 813000/ www.breastcancergenetics.co.uk ).
Reviewed By: Hannah Torbitt
Reviewed: 11th November 2016
North West End Rating: ★★★★