Now in its 9th year, and getting bigger all the time, this is a festival of youth dance from all over Salford, and celebrates children's achievements in a way very few festivals do. This is organiser and co-ordinator Karen Acton's brainchild, and although it is undoubtedly an organisational nightmare, I feel sure that she will feel, now that it is over, that it has all been worth it, and will start eagerly planning her 10th Anniversary show!
Last year I was privileged to see one of the evenings for the first time and was wowed by the standard, commitment and indeed the overall 'togetherness' and inclusiveness of the event, and so this year I was able to be present at two of the three evenings which this festival ran.
The format was much the same as last year. In the first half children and youths from dancing academies and private dance schools took part, whilst the second half of the evening was given over to after-school dance clubs from both primary and secondary schools. The dancers who were not involved in their half of the show sat on the top level in the Quays Theatre watching, cheering and encouraging the performers on stage. This was such a lovely touch, and so heart-warming to see comradeship and positivity amongst and from the groups involved.
Also, as last year, we were entertained on our entrance to the theatre, before the interval and for the finale by Salford duo Radio Impulse. A couple of young male singer / songwriters who sang covers and a couple of their own original material. This year however, on the last evening, they also compered the show, since David Smith, our Monday evening's compere had had to go to London to receive a Personality of The Year award!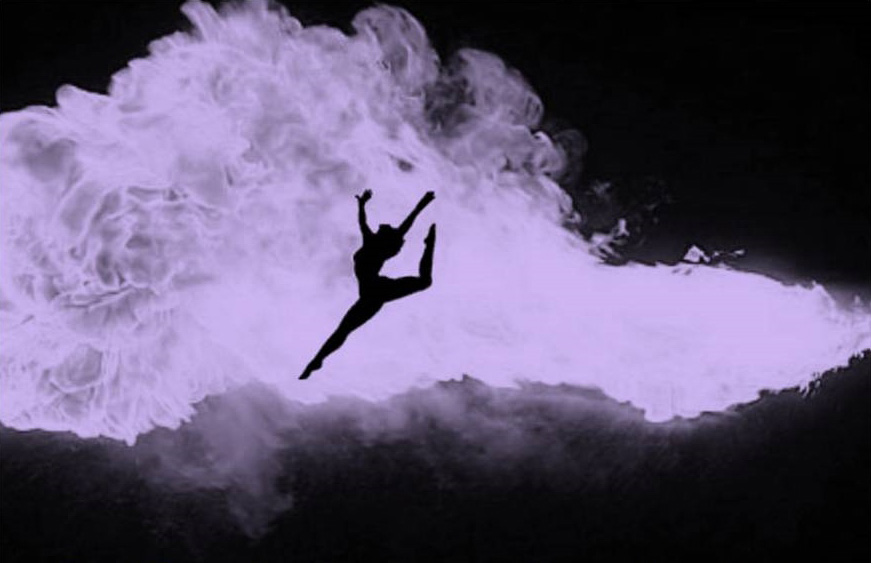 The style of dances on offer, as always, is a complete smorgasbord. There is something for everyone here from Classical ballet to breakdance. The vast majority though do seem to be contemporary dance / jazz / hip-hop based. And the age ranges can vary but on the last evening there were some as young as 5 years old on that stage, undoubtedly taking their first steps in front of an audience. Wonderful and gratifying.
So, let me take you back to Monday evening and the first of the three evenings of this year's Salford Dance Explosion. The first half saw three varying dances from Sheila Payants Theatre Dance School; a beautiful ballet and, something a little different for a dancing festival, two young girls Penny Henson (12 yrs old) and Nicole Mitchell (11) singing Amazing Grace from Danceworks in Eccles; Stagecoach, Salford gave us 'Cinderella'; whilst Gates Dance Centre went 'Taptastic' on us, and the first half finished with Reflections Dance Company's mash-up of the Musical, Gatsby.
After the interval, it was the turn of the state school after-school clubs; and if you are thinking that perhaps we need to make allowances here for them, think again. The routines, style, commitment, and sheer energy and enthusiasm that these children bring onto the stage is phenomenal, and their dancing of no less a quality. Walkden High School started with a piece called 'Smoke and Mirrors'; followed by Irlam Endowed Primary, St. Mary's CE Primary, Moorside Primary, The Bridgewater School, and finished with St. Andrew's CE Primary School, Eccles and some 'Sax Funk'!
Unfortunately I wasn't able to make the Tuesday evening, but was back for more again on the Wednesday, and in the first half this time it was the turn of Miss Joanne Farnell's School of Dance to kick start the proceedings with 'Live To Dance'; there were two items from Elizabeth Bancroft's Theatre School, 'Hello' and a 'Hairspray Mix'; whilst Worsley Boys Breakdance Troupe entertained with some modern street routines which saw their teacher 54 year old Godfrey Pemberton bopping and popping along with them to the delight of the crowd.
After the interval, and back to the school dance clubs again, and this time St. Paul's, Heathside started the ball rolling with a 'Celebration Of Friendship'; followed by St. Ambrose Barlow RC High School (Millionnaire); Branwood School 'Faves!'; James Brindley Primary School's take on The Jungle Book; Hilton Lane Primary School Street Dance; Cathedral School of Saint Peter and Saint John's 'Cathedral Crew', and the whole festival finished with what turned out to be my favourite piece of all. This was so completely different, fresh, interesting and visually stimulating. A lovely idea called simply 'Hypnosis' it was danced by 12 A-level student girls from Holy Cross College, and was self-choreographed.
I would love to go into eulogies about all the dances and performers from both evenings, but time and space will not allow. All I can say is that Salford has indeed got a wealth of talent, and I was impressed greatly by the atmosphere of the festival and the celebratory nature it took. It is a fantastic opportunity for these youngsters to be able to perform on the Quays Theatre stage in The Lowry, and even if they don't continue dancing, it will be an experience that will stay with them for a very long time.
Well done to all involved; and roll on next year!
Reviewer: Mark Dee
Reviewed: 27th & 29th March 2017