1956 Entertainments make a rather brave step in staging a dark, non-musical version of the Dickens classic; Oliver Twist. Not only that, but they have cast a female (Emma Fernell) in the title role.
Upon entering the theatre you get the sense that this isn't going to be any normal production of Oliver Twist. The cast are already waiting for the audience as the doors open, with creepy music playing it almost felt as if I was entering a haunted house.
The set is quite nice. Set up in a thrust style, it is largely composed of wooden pallets and vintage style décor - a style that wouldn't look completely out of place in one of the bars in Manchester's Northern Quarter.
Dale Gerrard aptly takes on the role of Dodger. However, I did feel the relationship between Dodger and Oliver wasn't as strong here as I remember from other productions of Oliver. Amy-Jane Ollies steals the show in her role as Nancy - subtle but dramatic when needed. Graham Eaglesham also puts in a strong performance as the master criminal; Fagin.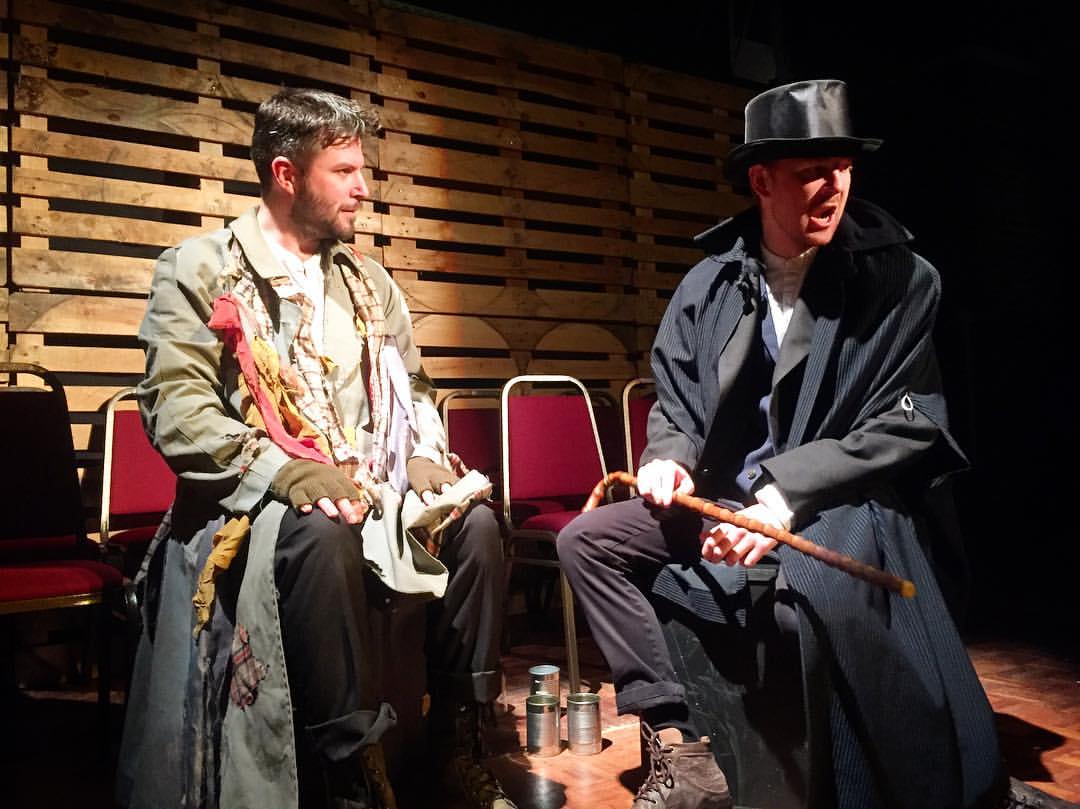 Although stated as a non-musical version of the classic tale, there are some musical elements to the production. There is music between scenes to help bridge gaps and Florence King plays both the piano and flute in the show.
One issue I did with this production was the background noises. On more than one occasion some the actors who were not on stage would make noises or become unseen characters, such as market traders, while this was a nice element to have I struggled to concentrate on both things and felt it diluted what was happening on the stage - sometimes less is more.
The show was a bit on the lengthy side, clocking in at almost 2 hours and 30 minutes - it did seem to drag a bit towards the end. I was certainly becoming a bit restless, especially as I had to strain my neck to see a lot of the action. The blocking and lighting of scenes was poor on occasion. At times spotlights were on switched on, yet the actor wasn't standing in it. Perhaps that was the intention, however it did seem odd to me. Minor things like this seem to be more common on productions where the director, or directors (Lee Lomas & Amy-Jane Ollies) in this case are also actors. I personally believe it's very difficult to direct and act in a show - how can you step outside a scene and see if it's working?
However, on the whole this is an enjoyable show. The cast are great and all are talented in their own right. However, I do feel it was slightly let down on the technical side of things.
Reviewer: Sean Foster
Reviewed: 3rd May 2017
North West End Rating: ★★★