The much anticipated heavyweight bout between Anthony Joshua and Wladimir Klitschko broke UK box office records. Over 90,000 fans bought tickets for the historic fight at Wembley Stadium in April and witnessed Joshua emerge victorious to claim the WBA and IBO heavyweight titles.
Given the media hype surrounding the fight and Joshua's rise to the top of the heavyweight division, it was somewhat surprising to see the amount of empty seats in The Lowry. Upon arrival, a queue formed for the opportunity to get a photograph with the newly crowned champ at the cost of £125.
Footage of the Klitschko fight was screened for those who had had their pictures taken or those unwilling to part with the fee, before XS Radio presenter Charlie Hale emerged to warm up the crowd. Hale interacted with the audience before launching into a series of impressions including Tyson Fury and Mike Tyson.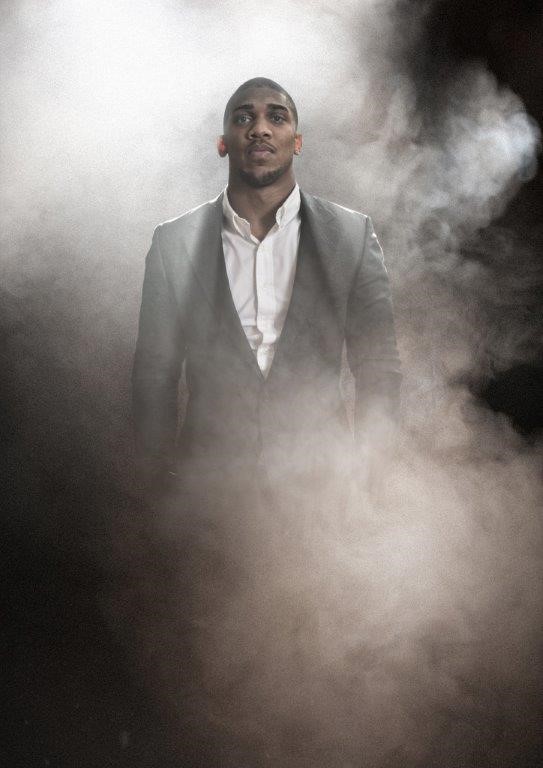 A dance group performed before an auction took place. It began light hearted but rapidly became monotonous. People bid for items but were refused the sale because the bidding didn't meet the reserve price. Hale encouraged the audience to bid higher, claiming similar items had recently been sold in London for thousands more, prompting a witty taunt from the audience that 'You're in Salford now.'
The crowd grew restless with some shouting for Hale to 'get on with it.' He said these items had to be sold because they helped pay for Joshua to be there. He also said Joshua wasn't ready yet, adding that he and his team had earlier been held up on the motorway.
Eventually, two hours later than scheduled, Joshua appeared dressed in all white to the delight of the audience. He spoke of his amateur career and his time training in Sheffield for the Olympics. There was a question about the well documented story of him buying his first trainer Sean Murphy a BMW, to which Joshua humbly announced he was happy to be in a position to put things back.
Affectionately known as 'AJ,' Joshua spoke of turning professional and how he enjoyed his 2015 victory over Dillian Whyte more so than his most recent victory. AJ praised his cousin Ben, the man who introduced him to boxing. Ben spoke of when they were kids and how Joshua was competitive even at a young age, challenging him to races to the shops.
Then came talk of the Klitschko fight, with Joshua jokingly claiming that he slipped in the 6th round, acknowledging the fact that the Ukrainian floored him and appeared to be favourite to win. He complimented Klitschko and spoke of his astonishment at Klitschko getting back up when he was knocked down.
The audience were invited to ask questions and a fight with Tyson Fury was top of the agenda. AJ said fans decide the fights but added he will undoubtedly fight Fury and would 'whoop him.' There was questions about living with his mum and how long he sees himself boxing, to which he said he'd like to go on as long as Klitschko has. The final question was more of a statement, when a man shouted without the aid of a microphone that the event had been so poorly organised and publicised and he was disappointed that there wasn't more people there, which was met by applause. AJ apologised for the delay and said he was ready to come on earlier but 'they told me I had to wait.'
The event was a fascinating insight into an athlete who, despite his relatively short career has already claimed his place in boxing history.
Reviewer: Matt Houghton
Reviewed: 12th May 2017