It was almost ten years ago that I had my first introduction to tango: in a little dance studio, down a dark, Northern Quarter side street, deep in the Manchester gloom.
"Tango is just like walking," our instructor Joel told us as we looked on, nervously. "But if you are the man, you must push her – push her like…. like shopping trolley."
We sniggered, trying hard not to picture Dale Winton dashing down the aisles à la Supermarket Sweep. But, unperturbed by our giggling, Joel demonstrated, guiding his beautiful partner Alina around the floor with single-minded purpose and intensity.
They were walking, it was true – him leading and her following – but they were moving with such fluidity, such togetherness, that it was almost hypnotic.
Then Joel took my hand and he pushed me, like a shopping trolley. He led, and I followed. I didn't realise it, but I was dancing. And just like that, I was hooked.
I could have sworn, in that moment, that there was something magical about the tango. Ten years on, the Dance Consortium reminded me that what I felt, all those years ago in that dance studio, was real.
Award-winning choreographer Sidi Larbi Cherkaoui and his hugely talented troupe of musicians and dancers (ten tango, two contemporary), have created a bewitching love letter to the tango, an art form which had its beginnings in the melancholy and longing of poor, often desperate, young men, far from home, struggling to survive on the streets of Buenos Aires.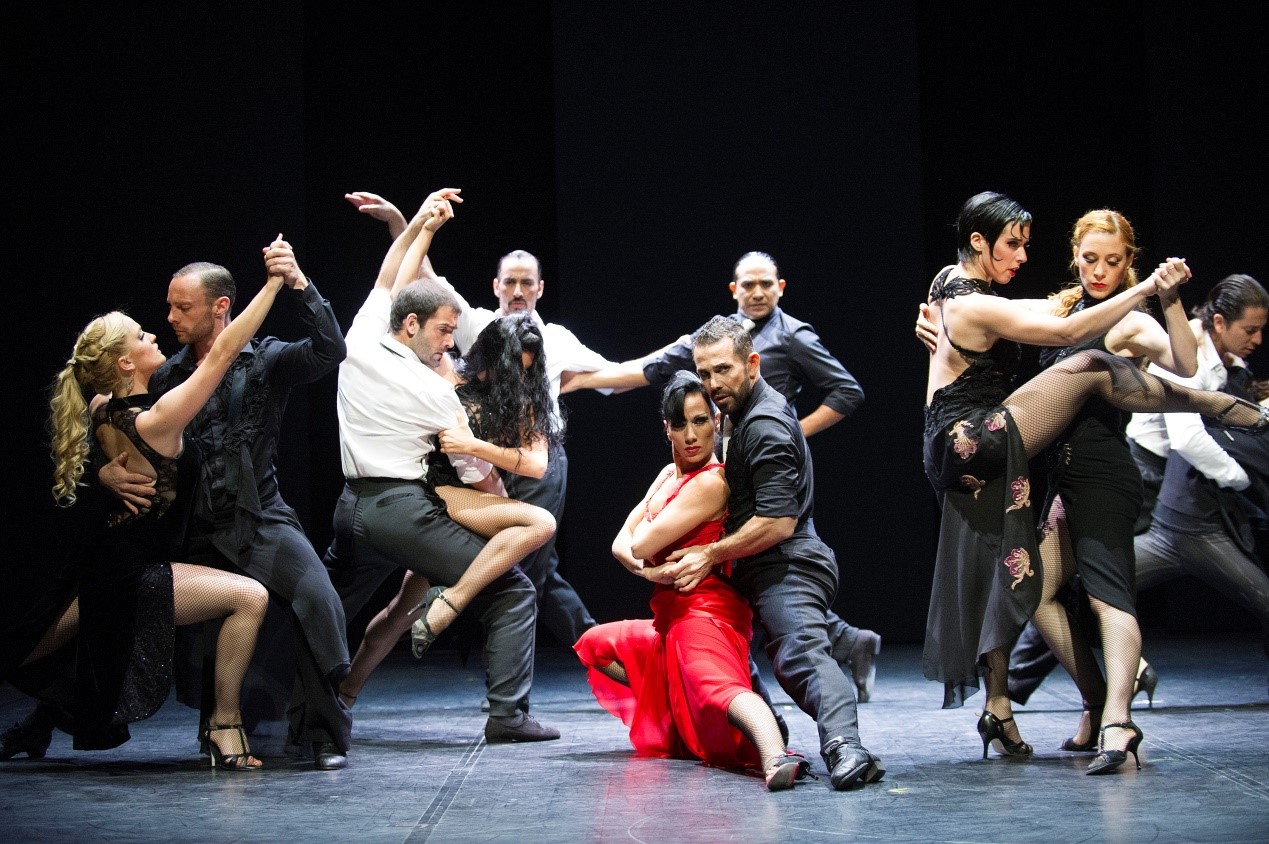 But Cherkaoui's m¡longa isn't all doom and gloom. Dubbed 'Tango for the 21st century', it explores and delights in the many different faces of the tango, from passionate and intense – the more easily recognisable dance of jealous, warring lovers – to cheeky and flirty, best evidenced by the flame-haired Viviana D'attoma in a fun, light-hearted sequence where she tirelessly pursues her reluctant partner Gabriel Bordon for a kiss.
We also witness the more traditional dance party vibes of the milonga, the social dance which gives the show its name, but contrasted with the thoughtfulness and beauty of contemporary influence (in Salford, brought to life with great sensitivity by Silvina Cortés and Damien Fournier).
Throughout the show, you can see Cherkaoui playing with the boundaries of the art form, gently pushing and flexing it to see how far it can go and what it can become. I am definitely no tango expert, but a highlight for me was seeing things I'd never seen before: a trio of men showcasing both the strength and intricacy of the dance, and the beguiling 'armography' of the finale.
I must also mention the penultimate dance – a total barnstormer showcasing the phenomenal talent of former world champions Gisela Galeassi and Germán Cornejo. This one dance is worth the price of the ticket alone. I almost forgot to breathe, as did half the Lyric Theatre.
But all twelve dancers must be praised unanimously, for they are all excellent. For one night, m¡longa transports you halfway across the world, deep into the heart of Buenos Aires, where magic is in the air and the tango works its way into your soul.
Reviewer: Alaka Prodhan
Reviewed: 16th May 2017
North West End Rating: ★★★★