Self-styled time-travelers and magicians, the enthusiastic Mr Morgan and the irascible Mr West are indeed all-round spiffing chaps.
Bringing the panache of the Victorian parlor to the Lowry, their 60-minute one-act show "Morgan and West: More Magic for Kids" is a raucous, rollicking ride, full of good old-fashioned humor and traditional trickery.
The magic tricks themselves will probably be quite familiar to us adults: objects being pulled out of magic bags; long ladders emerging from briefcases; rapidly proliferating umbrellas; getting sawn in half. But the real magic is in the partnership.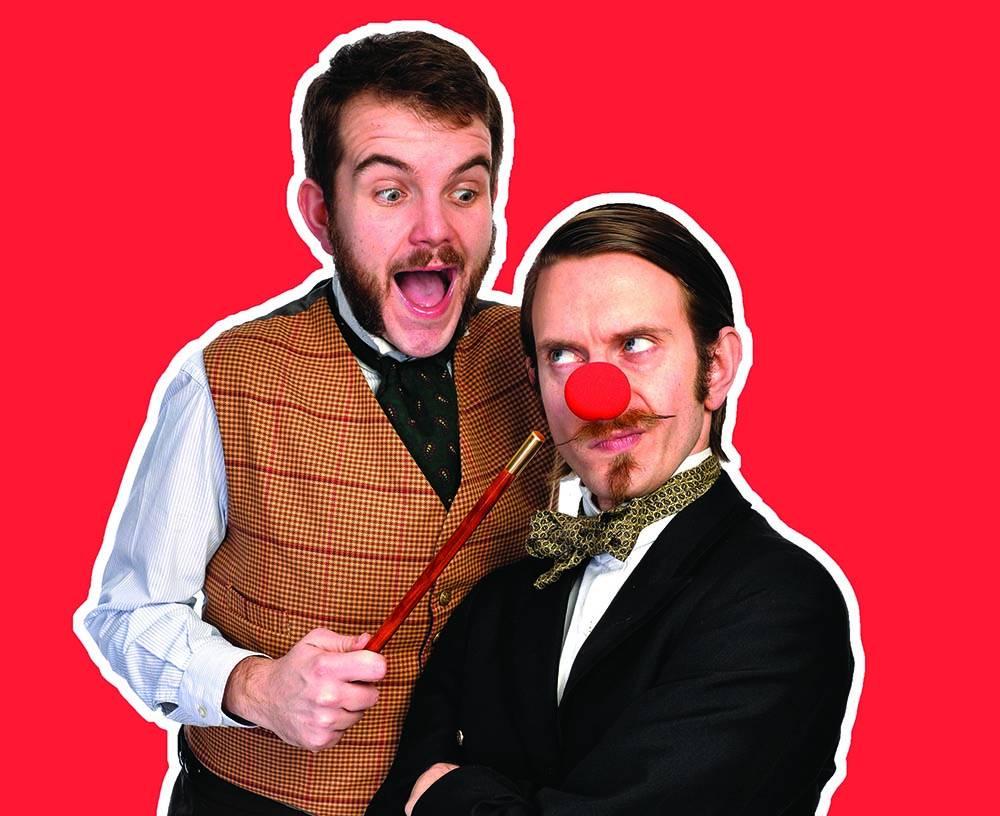 The characterisation is excellent: Morgan delighting young and old alike with his big-hearted playfulness and mischief; West easily fulfilling the role of the serious, self-important curmudgeon. I particularly enjoyed his withering continuum of insults to describe his core audience members – my favorite being 'rampant balls of narcissism.' They didn't seem to mind, however.
Before they were Morgan and West, they were Rhys and Rob, and I had the pleasure of meeting them both at university whilst working on a production of Terry Pratchett's 'Wyrd Sisters'. Rhys never looked more at home than on stage, whilst Rob wowed everyone off it with his hypnotic mastery of contact juggling. I'm so glad to see that their shared love of theatre has endured and that they've both managed to avoid the pitfall of 'getting a proper job'! Together, they make magic, and their chemistry and comic timing is fine-tuned to perfection.
Reviewer: Alaka Prodhan
Reviewed: 17th September 2017
North West End Rating: ★★★★