'The Birdman puts spells on people! We mustn't talk to him. We're not supposed to!'
This engaging, storytelling performance for children grabs you from the start with its sense of mystery and foreboding that unfolds into a beguiling tale of friendship and trust.
In a wonderful production based on the much loved children's story Why the Whales Came by esteemed children's author Michael Murporgo, Danyah Miller (herself a multi-award winning storyteller) and the production team from Wizard Presents have created a magical and thrilling experience which children and their adults can enjoy together.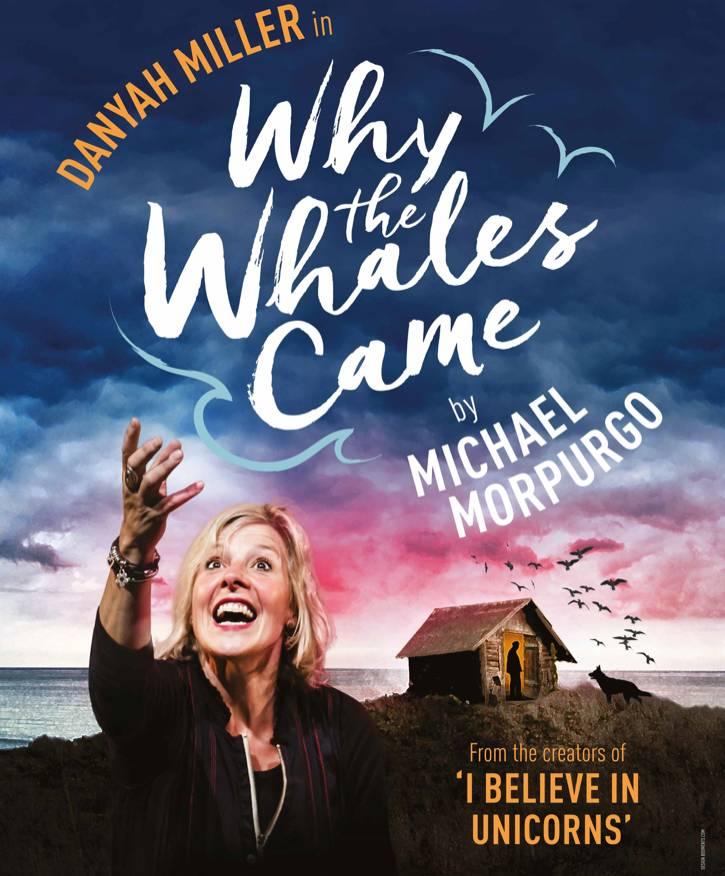 The story is set on the island of Bryher, one of the Isles of Scilly. It's 1914 and Gracie's life is turned upside down when her dad goes to war. Gracie and her friend Daniel discover messages secreted amongst the sand, shells and driftwood of their costal playground. Unexpected friendships develop and it's not just the children but the whole community who learn important lessons about prejudice and empathy.
Gracie's triumphant transformation from a timid worrier to brave champion of the underdog is inspiring and her blossomed respect and empathy for nature is heart-warming and emotional. A wonderful lesson for children.
Miller single-handedly manages to conjure the distinct characters of both Gracie and the Birdman using her voice and physicality to bring each to life for the audience. She is a skilful narrator. Her lyrical and expressive voice communicates the story expertly twisting and turning from excitement, sadness to fear and humour.
Miller's performance works superbly in synergy with the quite wonderful staging and set. The lighting, sound, projection and puppetry deliver everything needed to transport you to Bryher with Gracie, Daniel and the Birdman. The nooks and crannies of the seemingly simple set continually deliver amazing delights and surprise props which the storyteller uses to enhance her retelling.
A top notch piece of entertainment for children who enjoy stories and the thrill of the theatre. Exceptional engagement with her audience, kicked off as we arrived with a game of whole audience battleships while waiting for everyone to arrive and finished off with an opportunity for every child to meet the performer to receive a memento to encourage them to take the story with them and calling on them to imagine their own.
It takes something special, something really good for one person to hold an audience of children spellbound for an hour and in the opinion of me and my seven-year-old companion Sam…this was.
Reviewer: Andrea Ethell
Reviewed: 26th October 2017
North West End Rating: ★★★★