After receiving rave reviews at the Edinburgh Fringe this summer, award-winning Kate O'Donnell's charming and witty You've Changed made it's homecoming to Manchester last night at The Lowry.
Charting a slice of transgender history via Kate's own experiences from when she transitioned in 2003, You've Changed is informative and generous as it demystifies trans bodies and answers questions you didn't even know you had. The show equips us all to be better trans allies whilst encouraging trans-led theatre and proper representation in the arts.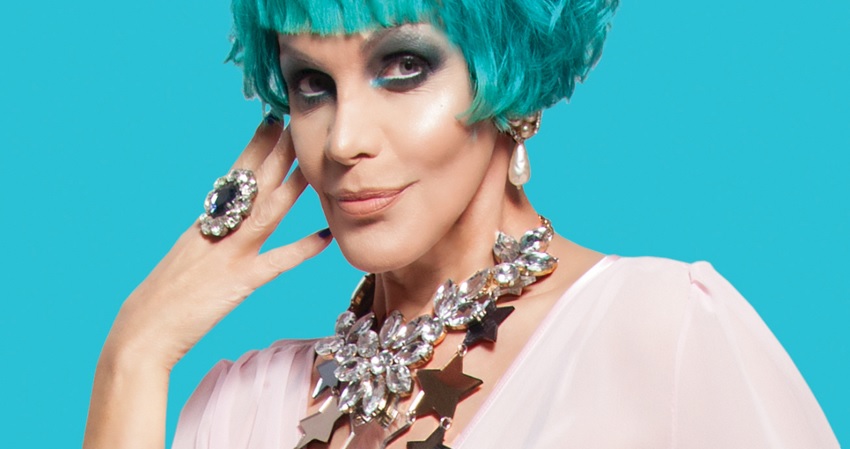 Using the 1930's art deco era as a vehicle for how transitioning in 2003 was still so far behind the times, the leitmotif of Ginger Rogers and Fred Astaire provides a slick metaphor for transition as Kate physically changes from Fred's picture-of-masculinity suit and tails into Ginger's elegant and beautiful dress. All via an ostrich feather costume in which Kate performs a dance number marking the moment she realised she always loved the 1930's showgirls because she was one.
The highlight of the one-hour musical had to be scene where Kate frames her own vagina on stage and had it answer questions from an audience member about her post-gender reassignment surgery capabilities. Kate is so likeable and seemingly comfortable on a stage that at no point during this light-hearted mode of address, or even the nods to the much darker times during her transition does the audience feel uncomfortable or awkward, instead the whole show comes across as lovably genuine and sincere creating such a positive and progressive energy in the room.
This energy is cleverly reflected in the six freestanding mirrors on stage that are wheeled around to assist with the costume changes and storytelling. At the end of You've Changed the mirrors each face outwards to the audience ask Kate celebrates her journey and actually raises the question that she changed a long time ago, but society is only just now catching up. The show is as much about the audience learning and changing their preconceptions as it is about her own personal change.
There are still tickets for the two last dates of the tour through November in Birmingham and Lancaster. Go and see it, support Trans Creative and just see how much you change.
Reviewer: Jo Flynn
Reviewed: 10th November 2017
North West End Rating: ★★★★