Minding Frankie is a play based on Maeve Binchy's novel of the same name, ably adapted for the stage by Shay Linehan. Set in Dublin, we meet Noel Lynch (Steve Blount), struggling with an alcohol addiction, with his world about to be turned upside down by a phone call from Stella – an old girlfriend who he shared a drunken weekend with. Stella reveals that she is pregnant with Noel's child, and that she is dying from cancer, therefore Noel must raise their daughter, Frankie, on her behalf. However, social worker Moira Tierney (Clare Barrett) does not agree with this set up, and a battle for custody ensues. Noel must prove himself not only as a father, but as the best mother he can be.
The set was almost like a doll-house with a few pieces of furniture dotted around the stage in colours of baby blue and pink. Aside from this, the play relied heavily on both the actor's and audience's imagination, which took a little while to acclimatise to, but did work well. Blount and Barrett's commitment to their performance allowed the audience to be invested in the world they were in.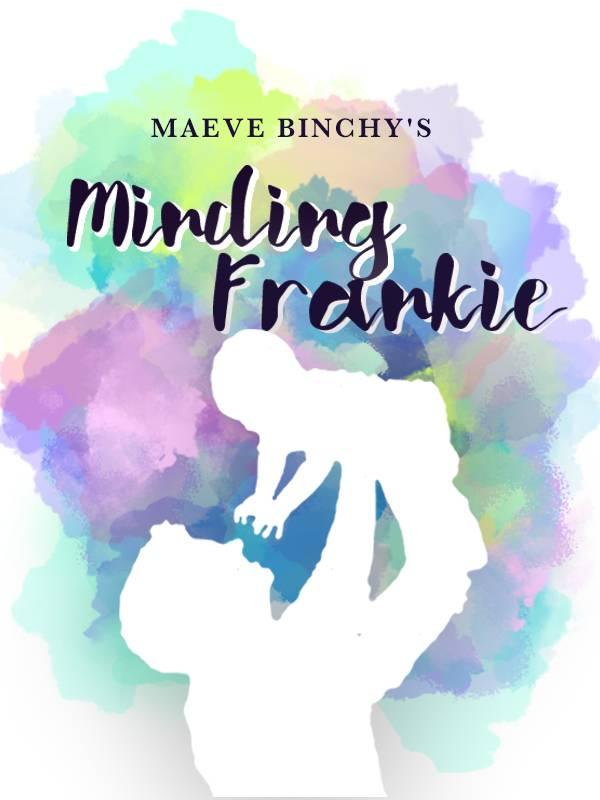 This was particularly evident when empathising with a baby Frankie who was not visibly on stage. The lighting design by Eoin Lennon enhanced the "imagination" feel to the piece with lights reflecting flickering television lights and passing cars, as well as simply lighting different sections of the stage depending on where the action was, which helped the audience to fully engage.
The whole play is performed capably as a two-hander by Blount and Barrett, with Noel and Moira as the central characters, but with plenty of smaller (yet distinctive) roles along the way. Both performers are true examples of character actors, brilliantly portraying an array of characters, switching rapidly and skilfully from one to the next. This style of presentation allowed for some clever staging, for example Stella's bed facing one way or another depending on if Barrett was sitting in it as Stella or sat by the bedside as Moira. As there were only two performers in the play, the costumes by Anne Delaney were vital to the piece. At times all that was needed was a small nod to a character with a token hat or jacket.
Blount established a rapport with the audience from the very beginning, talking to them as if telling a story to old friends. Barrett also finds this connection with the audience, and both commentate on the story throughout as it unfolds, sharing their thoughts with the audience - perhaps reminiscent of the way in which a character narrates a book.
Minding Frankie is a feel-good play, executed fittingly by two dedicated actors with excellent comedic timing. A foreword from playwright Shay Linehan in the programme, quotes original author Maeve Binchy stating 'I don't have ugly ducklings turning into swans in my stories, I have ugly ducklings turning into confident ducks'. This heart-warming story is a demonstration of that sentiment.
Reviewer: Becky Mottershead
Reviewed: 19th June 2018
North West End Rating: ★★★★