The Crucible is perceived by many as Arthur Miller's greatest play. It is based on the 17th Century witch trials in Salem, Massachusetts. However, Miller used the paranoia of Senator Joseph McCarthy as the inspiration to tell the story.
However, in this day and age there is new way we can think about The Crucible. Is it ever acceptable to kill in the name of God? If there is a threat knocking on our door, do we set out to destroy it even though we have no evidence?
This production of The Crucible is performed by the Independent Centre for Actors Training (ICAT). As the name suggests the cast is comprised of actors in training. Therefore, it is to be expected there was a variety of acting levels on the night, which is the case here.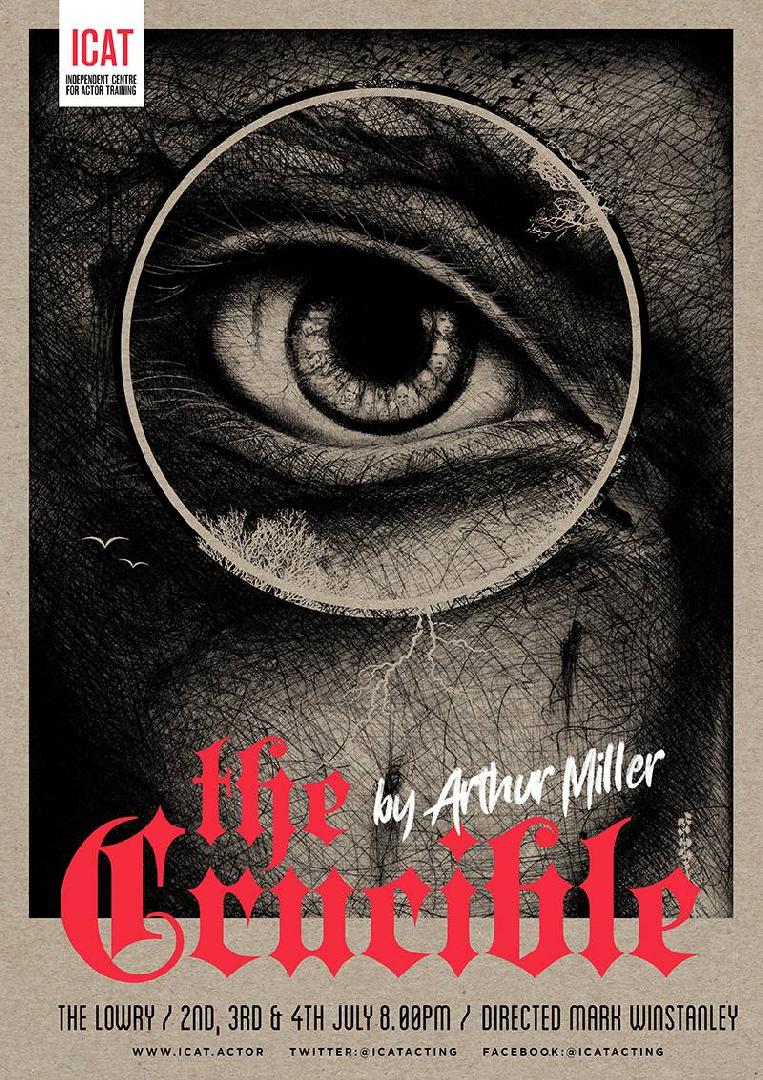 Clocking in at just shy of three hours, this is certainly a long play and with little to no humour in it, it can be quite heavy to sit through. However, I do think it was a bit unreasonable to start the play at 8pm, knowing it wouldn't finish until almost 11pm on a Monday evening. There were audience members rushing to get to their cars by the end! A 7.30pm (or even earlier) start would be more reasonable, and possibly even trimming down some of the scenes. A lot of the action is dragged out - the audience know what is happening.
One of the main issues with this production is that the accent were all over the place. For those that don't know, The Crucible is set in the South West of England. A lot of the actors came in and out of the accents throughout the play. For me the accents aren't an essential part of the narrative, so I would have dropped them as they became a distraction at times.
There were some sinister moments with the girls that were a nice touch to proceedings. I particularly liked the scene change when the girls came to the front of the stage and starred the audience in the eye with quite a menacing look.
Staging wise the set is quite basic, however it doesn't need anything fancy. The furniture is all made from wood and works well for the production. The lighting was a bit odd, however I am not sure if that was due to restrictions of the venue.
Unfortunately I didn't think this production was a fully formed piece yet. I think with a few more nips and tucks this could be a good show. The length of the show is the major drawback as the audience loses its attention span.
Reviewer: Brian Madden
Reviewed: 2nd July 2018
North West End Rating: ★★