Dusty Springfield is somewhat of an icon, not only one of the most successful female pop singers of all time, but Dusty also had a more than turbulent life which is often overlooked, that is until now with the arrival of the new 'Dusty' musical by Jonathan Harvey.
The musical focuses on Dusty's entire life, it's a raw and emotional account of the troubled star which doesn't hold anything out, if anything they leave just a little too much in.
Dusty is played by the three-time Olivier nominated actress; Katherine Kingsley who delivers a portrayal of Dusty which is faultless from start to finish, her ability to capture Dusty's persona is nothing short of sheer brilliance and her vocals are spot on, to such a level that Dusty herself would approve.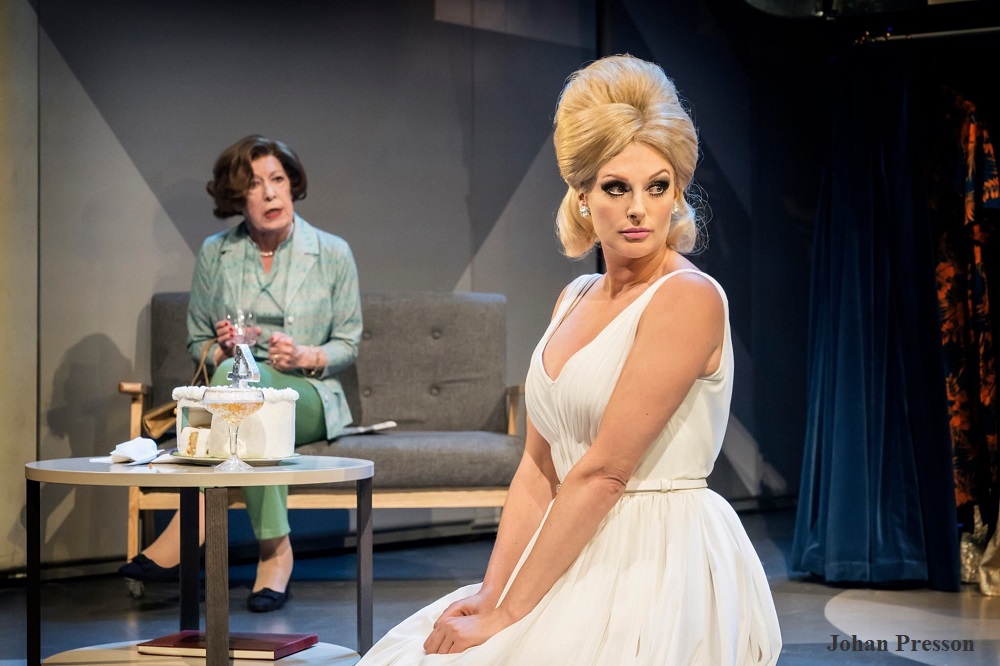 Kingsley is joined on stage by a number of well-known co-stars including TV's Rufus Hound who plays Dusty's manager Billings, Roberta Taylor who plays her mother; Kay, Ella Kenion who plays makeup artist Ruby and Esther Coles who plays Dusty's 'wingman' Pat. The supporting cast compliment Kingsley throughout although some do fall short on their singing ability.
Directed by Maria Friedman, The first half focuses on Dusty's early career and her climb to fame, any Dusty Springfield fan will be well and truly in their element as hit after Hit is performed including 'You Don't Own Me' 'Wishin and Hopin' and the instantly recognisable 'The look of Love'.
The first half seems to drag on too long in my opinion and not a lot happens, with this being the premiere, I'm sure we will see edits and changes which is natural with any production, but I definitely feel the first half was too drawn out, or at least it felt it at times.
The second half however is a different beast all together, it's passionate, it's emotional and it's what I had been waiting for all through the first act. In the second half we see into the darker parts of Dusty's life after her move to America, her alcohol addiction and her fall from fame, performing at cabarets and becoming homeless until that famous comeback.
The Comeback with the Pet Shop Boys featured on stage was choreographed so ingeniously by Tim Jackson with Kingsley as Dusty being propelled forward to centre stage to belt out the famous hit 'What Have I Done to Deserve this' complete with light up frames and energetic dancers, the audience definitely approved and a massive round of applause filled the Lyric Theatre.
The set cleverly takes any shape from a TV studio while transforming into anything from airports to city centres with giant projections beaming out on the walls throughout.
They saved the very best till last, after an emotional death bed scene in which Kingsley, Coles and Kenion deliver a magnificently moving account, Kingsley is once again revealed in all her Dusty Springfield glory to finish with the spine tingling rendition of 'You Don't Have to Say You Love Me' which in itself was worth the ticket price alone.
Verdict: Kingsley is phenomenal as Dusty, but the show needs some tweaks "Little by Little".
Reviewer: Max Eden
Reviewed: 24th July 2018
North West End Rating: ★★★★