The sixties in Liverpool must go down as one of the biggest decades for music in the city; with hundreds of up and coming acts performing across the city; Merseypop was big business with the biggest band in the world; The Beatles performing at the Cavern Club. At that iconic venue, they were introduced to a young Cilla Black, known then as Cilla White, who went on to be one of the most well-known singers and performers to come out of Liverpool.
Cilla's story is one of finding fame and finding herself along the way; documented in 2014 with an award-winning TV Drama starring Sheridan Smith, Cilla Black's story has now taken the form of a musical and is now touring under the Bill Kenwright production; Cilla - The Musical which focuses on Cilla's early career.
Cilla Black is one character who must be daunting to play, she was a performer so full of energy and soul that capturing her spirit must be no easy task; luckily Kara Lily Hayworth makes it seem effortless with her uncannily portrayal of the Liverpudlian songstress in this production.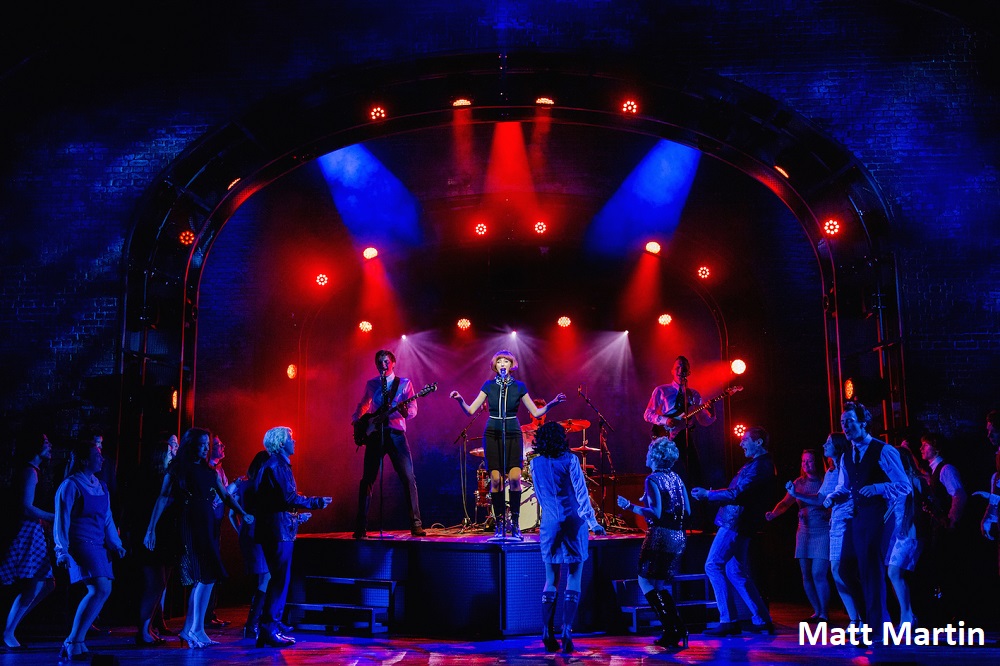 Her vocals will send shivers down your spine as you could close your eyes and be listening to the real deal, wonderfully capturing the essence of what makes Cilla; Cilla.
Heyworth is joined by a stellar cast and it's the cast that really make this production what it is, stand out performances come from not just Heyworth, but also from Cilla's husband Bobby Willis played by Alexander Patmore and manager Brian Epstein played by Andrew Lancel. Both actors have been cast perfectly and fully embrace their roles, Gemma Brodrick who plays Pauline must also get a mention along with the on stage Beatles; Bill Caple, Joe Etherington, Michael Hawkins and Alex Harford who were more convincing as the Fab Four than most tribute acts I've seen recently.
The show is a wonderful tribute to the larger than life character, only fitting that the staging for this show is also larger than life with big 'Cavern Club' arches, moving walls, moving stages and one very big 'Cilla' light up sign. This show is in itself larger than life. We are treated to all the Cilla Black Hit songs like 'Anyone who had a Heart', 'Alfie', and 'You're My World', but we are also treated to a number of Beatles hits and a fabulous rendition of 'I Like It' by Gerry and the Pacemakers performed by Alan Howell.
Cilla - The Musical is a true feel good tribute to a national treasure.
Verdict: Larger than life musical with a lorra lorra laughs, a perfect tribute!
Reviewer: Max Eden
Reviewed: 28th August 2018
North West End Rating: ★★★★★