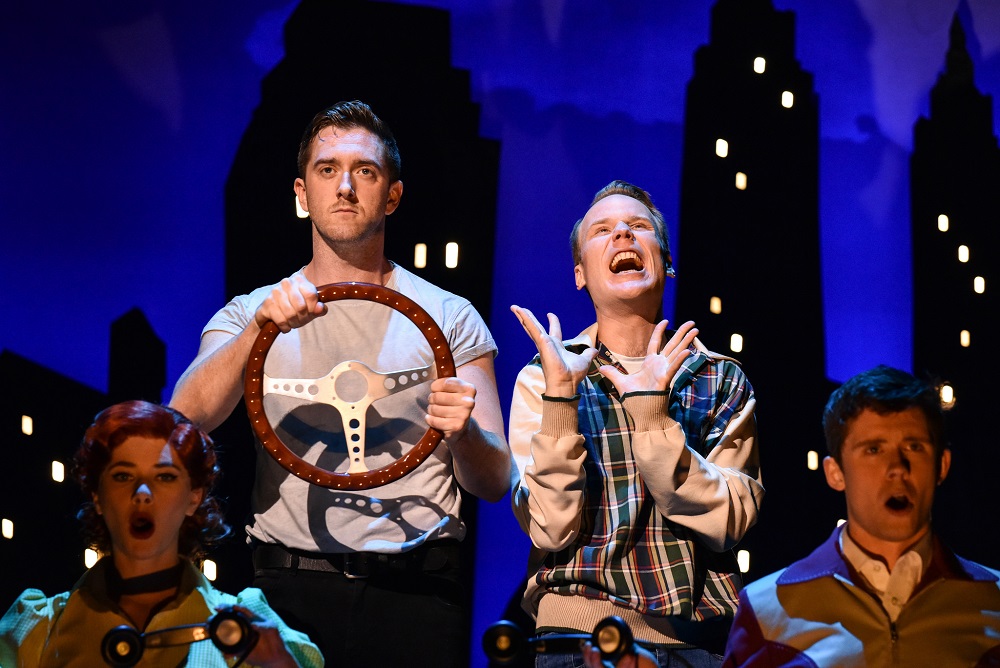 When going to the theatre, I've always loved seeing a farce comedy more than anything else; I like a good drama as much as the next person but I find that farce comedy works best in a theatre and I'm always looking for my next fix.
I witnessed everything I could have wished for and more out of a farce comedy at The Lowry with the touring production of 'The Comedy About A Bank Robbery'.
Written by Henry Lewis, Jonathan Sayer and Henry Shields with a plot that involves the plan to steal a $500,000 diamond from a Mid-Western Bank; as you would expect, there are twists and turns in the story which keep you glued to the stage which involve FBI agents, a pick pocket and an eccentric bank president.
The pace of this show is fast and slick with so many moving parts; directed by Mark Bell; this piece of physical theatre is beyond any expectation I had prior to attending, from the super-fast script which never has any faults or hiccups to the impressive stunts which see cast members in the rafters of the theatre; it's ingenious throughout.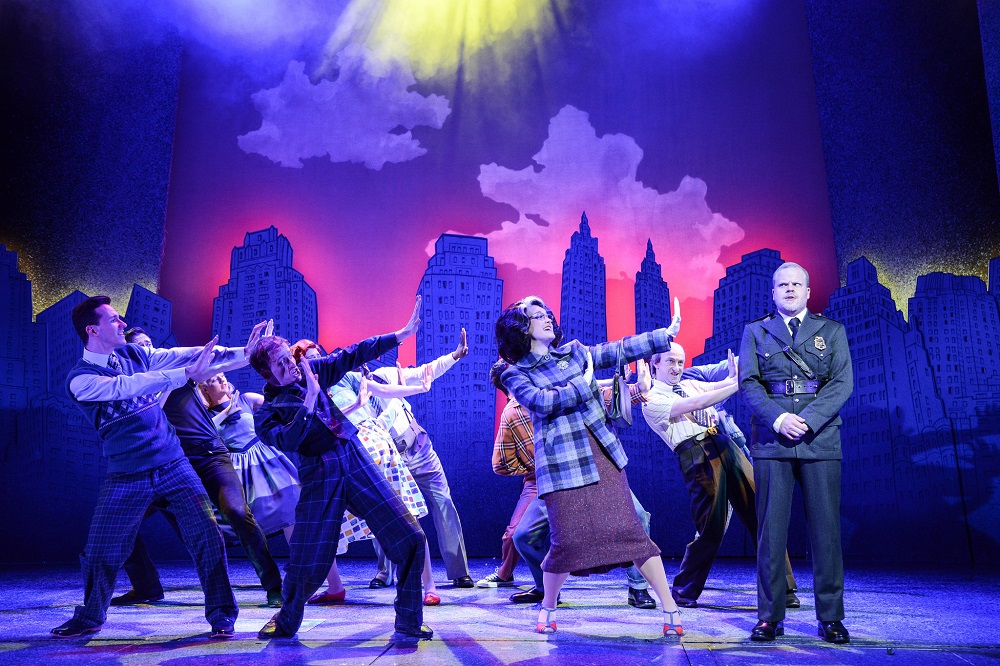 The cast are faultless throughout and it would be hard to single out any as the entire ensemble executed the show to perfection but special mention should go to the Bank President; Robin Freeboys played by Damian Lynch and Warren the OAP intern played by Jon Trenchard bring lots of laughs and Mitch played by Liam Jeavons and Sam played by Sean Carey deliver some of the funniest skits and material of the night, naturals at farce comedy!
The staging is quite simple but effective being based on a flat pack type staging with it taking the form of the bank, a vault, a jail and even an apartment, the staging and props are used effectively throughout and it just works so well, it feels professional, slick and well crafted.
This is a show you can take a 6 year old or an 86 year old to with something for everyone; the material is clean but still funny for adults and children alike. It's no surprise when you realise this is from the people behind the also, brilliantly funny The Play That Goes Wrong, this team have delivered yet again another fun-filled comedy for all the family. Bravo!
Verdict: Hilariously Captivating & Fun!
Reviewer: Max Eden
Reviewed: 11th September 2018
North West End Rating: ★★★★★