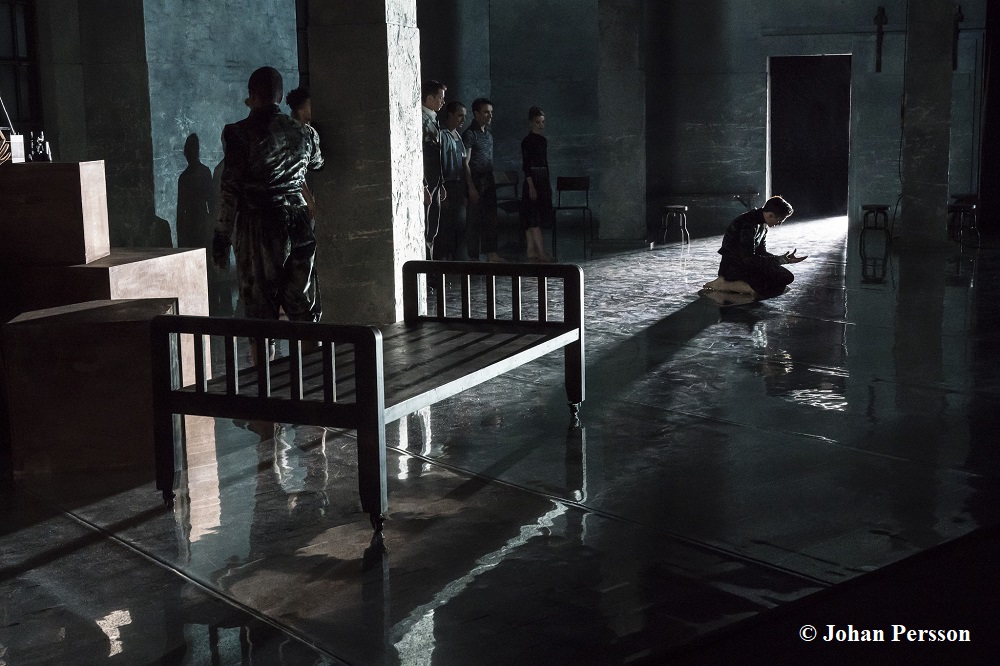 Despite the floaty-dreamlike quality of the title, there's a lot more grit and darkness neatly weaved into this performance. The original 17th century plays it's loosely based on employed themes of cruelty, rape and violence. From the opening dramatic scene of a stark eerie rehearsal room evocative of a prison in the mind's eye shadows of dancers' streak up the walls, a woman dancer centre stage is in fact a macabre hollow tailor's dummy. What is real? What is not? Violins screech adding to the nightmare quality of a set. If Life is a Dream in this performance it's the confused, subconscious of a restless night sleep of a very troubled soul.
Tonight in Salford, Danish choreographer Kim Brandstrup has created this new piece of work for the Rambert. Where in the same room decades apart, a rich retelling of Pedro Calderon's original. It's the first full length narrative dance work for over 30 years of this original partner company of the Lowry Theatre. Reality and fantasy are blurred, and the Quay Brothers enhance this dream like experience with their stunning backdrops. The cast of dancers engage with this challenging set of themes with beautiful aplomb. Utilising the harsh set to create enigmatic movements: often mirroring each other and pulling one another out of haunting paradigms.
Reading the programme you get the impression that an awful lot of thought, creative process and research has gone into this striking dance performance. Holly Waddington's costumes stand out with subtle toned velvet and billowing sleeves. Light (Jean Kalman) often strongly dominates the monotone sets, giving openness to the prison world. At the end of Act One, it evoked a journey out to sea with all the cast slowly nodding their heads as if on a rocking boat.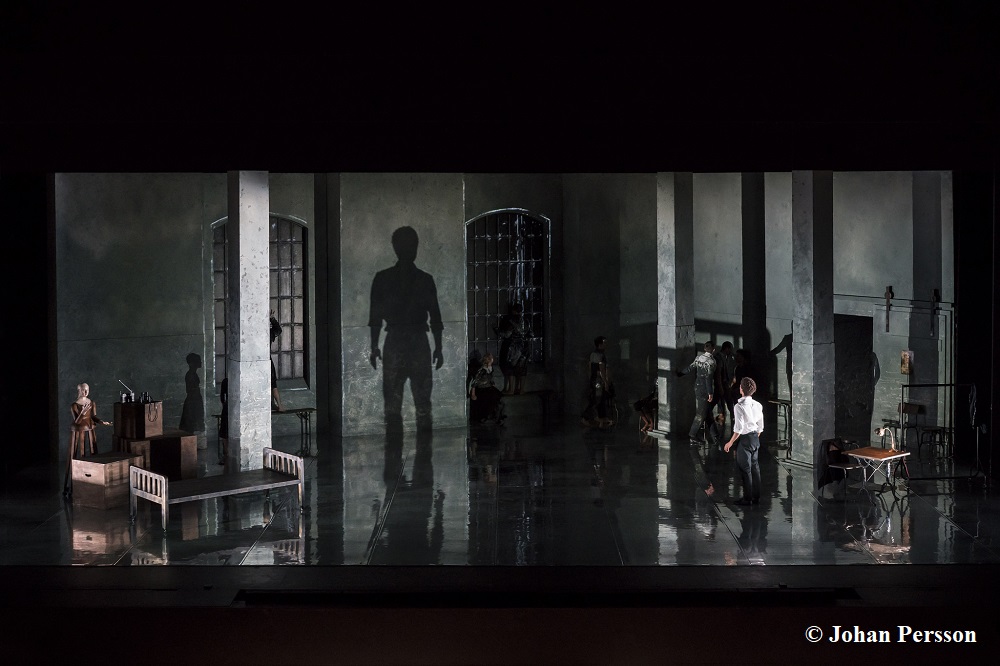 A dancer pushes a spotlight around the stage shining on a fellow dancer and spotlights in Act 2 are shown on set slowly ascending off stage as if to remind the audience that this is not real it is infact created for imagination and to provoke thought. Light floods in through an open door, whilst the changing scenery is provided by the filmmakers Quay Bros graphics.
The music by Lutoslawski a polish composer is not lyrically soothing but dramatic and off key adding to the themes of madness, asylums and dancers in straight-jackets. The relevance of the times we are in perhaps that is not easy, not plain sailing, a time of loss, tragedy and grief, it's the first time his music has been put to dance.
It would be easy to dismiss this whole show as a load of old tosh but what Rambert is tonight is inherently progressive. It's relevant, accessible and radical at the same time. The uncertainty, the human need for escapism from the futility and inevitability of life. It's pushing boundaries and Life's a Dream languishes, hauntingly in a cinematic, other worldly way that infuses many arts together on one night.
Reviewer: Rachel Foster
Reviewed: 10th October 2018
North West End Rating: ★★★★