You know David Tomlinson. Great British actor; star of stage and screen, he appeared in dozens of films in Britain and in Hollywood. OK, let's be fair, despite a long and illustrious career, you probably know him solely for playing Mr Banks in Mary Poppins. Written by James Kettle after plenty of research, The Life I Lead tells Tomlinson's life story, with Miles Jupp playing him in a one-man play, addressing the audience in the first person.
If this truly does reflect the man himself, then what a warm and engaging person Tomlinson must have been. His life was marked by a variety of tragedies, but his response here is to meet them with a sharp wit and a penchant for the silly. As Kettle's writing navigates the dark moments of Tomlinson's life, his self-narration never strays far from a neat punch line to drag it back to the light, all expertly timed by Jupp.
The narrative leaps around between different times in Tomlinson's life, but never to the point of getting lost. Jupp makes Tomlinson charming, as expected, and the structure makes sense. As any friend would digress and come back later to fill in gaps, so Tomlinson tells his story haphazardly, by theme more than chronological order.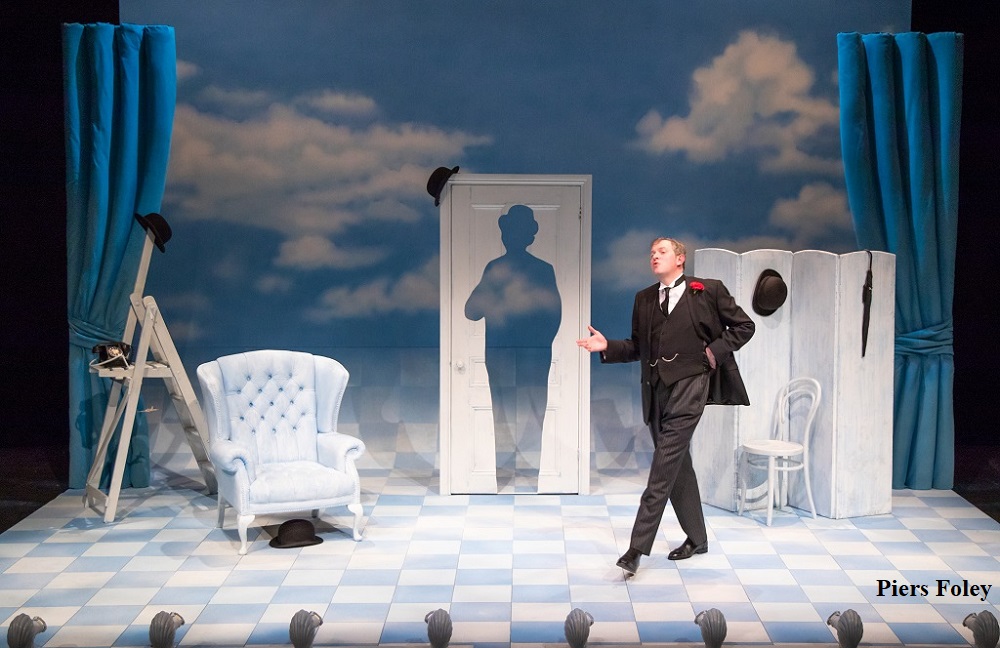 Most prominent in the narrative are the difficult relationship Tomlinson had with his cold and duplicitous father, and how he in turn struggles to connect with his son William, who had a condition that little was known about. His unhappy upbringing apparently inspired him to make every effort to break the cycle with his own children. He beautifully tells what could have been a mundane story of a moment he shared with Willy, remarking wistfully that many sons don't get to have any such moments with their fathers.
Mary Poppins often feels like the elephant in the room, although it seems to be something that Tomlinson was happy to address. Rather than feeling bitterness at a long career being reduced to not much more than one performance, when approached by fans in retirement he relished the role of invoking happy childhood memories. It feels fitting that someone who spent much of the time straining to meet the sadness in their life with positivity and trying to compensate for the coldness of his father, that his most lasting legacy comes in the form of such a joyful film, with a redemption story for his patriarchal character.
Much like watching Mary Poppins, The Life I Lead feels like spending the evening in the company of an old friend. The performance is staged as if the story is coming to Tomlinson in a dream, and the set, lighting and sound help with this feel, while keeping Jupp's performance as the centre of attention. Jupp is funny and affecting, with superb timing, without quite achieving the depth in emotion or impish charm that Tomlinson did on the screen – but then, who could?
Reviewer: Steven Ireland
Reviewed: 22nd February 2019
North West End Rating: ★★★