Jim Cartwright's play 'Two' is pretty much what it says on the tin - two actors playing a host of different characters. The play has become a staple for actors in training as it gives them a variety of characters to play.
Set in a pub in the north, both actors (Suzanne Fulton & Mark Davies) play the Landlord and Landlady, as well as each character that walks through the door. It's a whirlwind of emotions as we witness the high and lows of all the characters.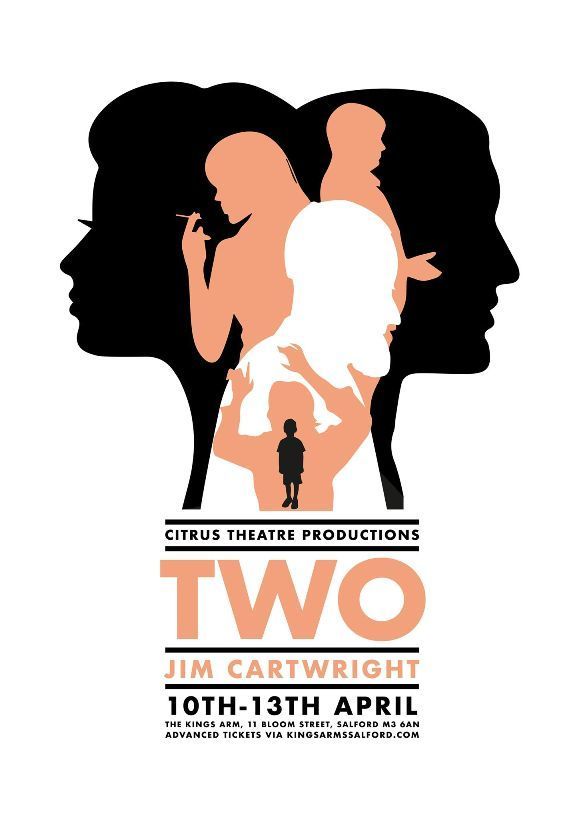 The Landlord and Landlady are that typical Northern couple that clearly love each other very much, but instead they spend their time bickering. You get the impression it's a local pub, as the couple seem to know everyone who comes in.
With there only being two actors, there literally is nowhere to hide in this play. However, both Fulton & Davies deliver fantastic performances, both are equally as good as each other and have a natural flair for comedy and the more dramatic moments. Praise also has to be given for their ability to transform into a completely different character as quickly as they changed their costume.
The play offers us an insight into what life is like for the people in the local area. There's the old man who's recently lost his wife, the woolly hat wearing couple who sit down to watch TV, and the mistress arriving to confront her lover to name just a few.
It was a shame there was only a small audience on its opening night at the Kings Arms as I really felt it dampened the atmosphere a bit. I got the feeling some people wanted to laugh out loud at some moments, but there wasn't enough people in the audience that they may have felt embarrassed in doing so. I feel this production would benefit from being in a larger venue with a larger capacity.
Reviewer: Brian Madden
Reviewed: 10th April 2019
North West End Rating: ★★★★