One of the best fringe theatre companies around, Vertigo Theatre Productions, are back with their latest production, revisiting their 2011 hit Die, Mommie, Die! by Charles Busch. First produced by the company in 2011, they have brought it back, bigger and better than before, with Dale Vicker reprising his characterisation of Angela Arden - the role written by Charles Busch for himself.
Angela Arden is a faded star of the Hollywood scene. The play is set in 1967 when Angela is a wife, mother and lover but no longer a star. Her husband Sol P Sussman is in debt after borrowing to finance his latest film. Her daughter hates her; her son loves her; and she has taken a younger man Tony Parker as her lover. Sol stops her planned return to the music stage and so Angela plots her revenge but things do not go entirely as they seem.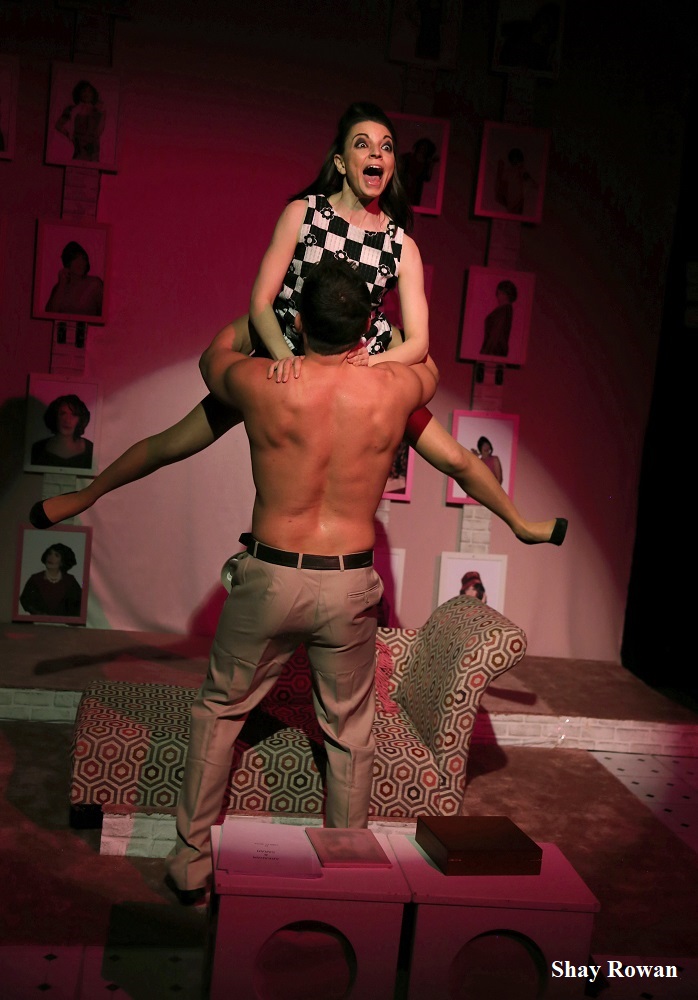 Dale Vicker as Angela is exhilarating to watch. High energy, over the top and hugely expressive he makes the role completely his own, turning in a masterful performance. But he is surrounded by a strong cast. Anna Hickling as daughter Edith is stunning, switching from angry young woman to giggly Daddy's girl with ease and conviction while Benjamin Grey as her brother showcases his skill and timing with the nervy excitable character of Lance. There is a natural chemistry between the two making the volatile sibling relationship work well on stage. They also provide strong characters for Vicker's Angela to bounce off, a necessary dynamic in such a play.
Emma Morgan is proving herself a hugely talented actress, here showcasing her physical comedy skills as well as her verbal in the role of the maid Bootsie – alcoholic, in love with her boss and not above her own scheming. The cast is completed by Alex Reid as the overconfident lover Tony Parker and Matt Phillips as Sol B Sussman.
Charles Busch is unique as a playwright, actor, director, novelist, cabaret performer and drag artist. Having written over twenty five plays with both Die, Mommie, Die! And Psycho Beach Party having been made into films.. In Die, Mommie, Die! he creates a dark comedy which still produces belly laughs from an audience.
Vertigo's award winning Director Craig Hepworth takes Busch's powerful script and turns it into a superb production of this highly funny play. Hepworth and Karl Burge are also responsible between them for the excellent set, lighting, sound, costume and visual fx used in the show.
Die, Mommie, Die! might not be everyone's style of comedy but is an excellent play, here given an outstanding by a talented company. The production is off to London in July and should he seen before it goes.
Reviewer: Margaret Kelby
Reviewed: 17th April 2019
North West End Rating: ★★★★★