Ned Bennett directs a vital new production of Peter Shaffer's Equus, brought to the Lowry by English Touring Theatre and Theatre Royal Stratford East. Zubin Varla plays Martin Dysart, a child psychiatrist who is starting to question the real value of his work, when local magistrate Hesther Salomon (Ruth Lass) asks him to treat a young man, Alan Strang (Ethan Kai), who has committed a bizarre and violent crime.
Martin explores Alan's relationship with his parents (Robert Fitch as father, Frank, and Syreeta Kumar as mother, Dora) and the fascination he has with horses. As Alan opens up, Martin makes as many discoveries about himself as about what drove Alan to commit his atrocity.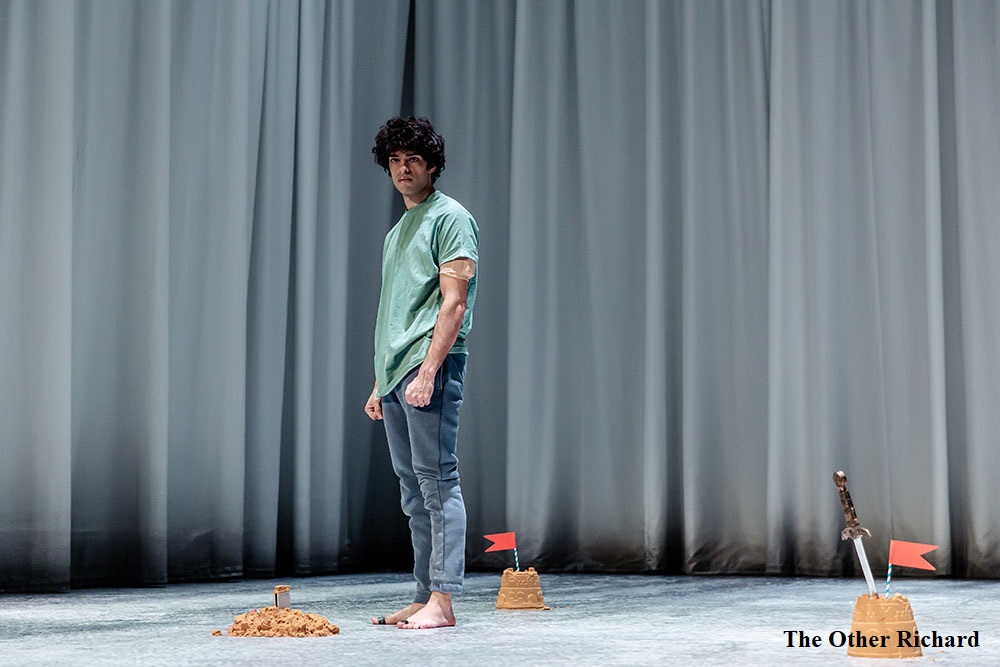 The cast are all excellent, particularly Varla, however what really stands out in this production is the design and the direction. It's an all too rare treat to see the role of lighting and sound so comprehensively understood. They work together beautifully, moving from scene-setting to spectacle in a split second. Jessica Hung Han Yun (lighting) and Giles Thomas (sound) deserve special mention.
So, too, does Shelley Maxwell for her movement direction. Rather than use some sort of horse outfit, the decision has been made here to rely on the physicality of the actors, particularly Ira Mandela Siobhan, who plays the central equine character, Nugget. His performance is not an impression, but a representation of the strength and grace of the animal. In tandem with the stylised tone and stark sets, it works fantastically well.
Despite what is overall quite a standard – or even a bit long – running time, the play zips along, with minimal props meaning scenes change and interact with each other as quickly as a prop can be shoved on from behind the billowy white curtains that surround the stage. As well as the on-stage movement direction, the timing between the cast and the sound and lighting engineers as one scene flows in to the next is flawless, as if the whole production is a choreographed dance.
Shaffer's script deals with themes of desire, sexuality, repression and religion. There are some dark ideas and the occasional body part on display. Some of the subject matter may not be to everyone's taste but this is a strong, slick and stylish production.
Reviewer: Steven Ireland
Reviewed: 23rd April 2019
North West End Rating: ★★★★