We all remember the 1983 film; Educating Rita starring Julie Walters and Michael Caine - but this for me has just been blown out of the water by its latest stage reboot starring Stephen Tompkinson and Jessica Johnson.
The Willy Russell penned story of a working class Scouse girl who is desperate to move up from her life as a hairdresser is told on stage, she enrols in an Open University course in English Literature and Frank; an alcoholic ex-poet is her lecturer. She shows true determination even with her lecturer's downfall and emotions run high throughout as the pair react.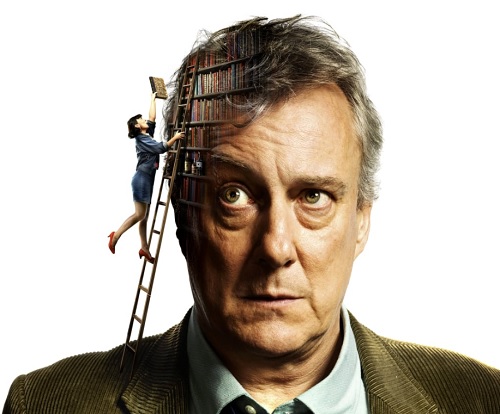 This latest production is just sheer perfection on the stage - Jessica Johnson as Rita delivers a punchy, energetic performance with so much raw passion, it's infectious. Coupled with TV's Stephen Tompkinson who is cast as Frank with the perfect cocktail of arrogance and despair, it's a joy to witness the pair on stage.
The script is just as funny as it was over 30 years ago and strangely is just as relevant now as it was all those years ago; with its social commentary still so accurate on the working class and it's culture. A true testament to Russell's writing is that this play still feels new and vibrant - this is evident in how Tompkinson and Johnson are on stage - there's a real excitement within, truly in their elements rifting off one another and delivering a performance which captivated the entire audience.
And that energy on stage just builds and builds; in the second half it becomes a melting pot of these two personalities as their recent choices are at the forefront of the story.
It's funny too, its comedic writing is subtle and not in your face but you will find yourself laughing throughout and the way the pair go from two extremes leaving you laughing or virtually in tears is mesmerising.
Everything about this production is outstanding! From the perfect cast of just two directed skilfully by Max Roberts to Russell's razor sharp script and the stunning set which it's played out in by Patrick Connellan - it's a triumph by all involved with nothing failing it!
Verdict: Better than any previous productions, it's truly outstanding!
Reviewer: Max Eden
Reviewed: 30th April 2019
North West End Rating: ★★★★★