"I Promise You That Tonight collides showmanship, deception, almost miracles and live art. I Promise You That Tonight has something to do with switching this box for that box, a spontaneous burst of flames, drowning in broken glass and things not being quite as they seem.
None of this is impossible but it's ok to admit that it is hard. I Promise You That Tonight no one will get burnt, that no one will come to any harm. I Promise You That Tonight I love you, I Promise I will not spoil your heart, I Promise You That Tonight". Quote Tom Cassani performer, artist and liar 2019.
I last saw this stunning performer in 2017 as a part of the Flare Festival where I was absolutely captivated by Tom's performance but at the same time horrified by a mix of emotions throughout that of total maternal instincts wanting and willing him to stop in case he hurt himself and that of absolute bewitchment at what this magnificent performer delivered.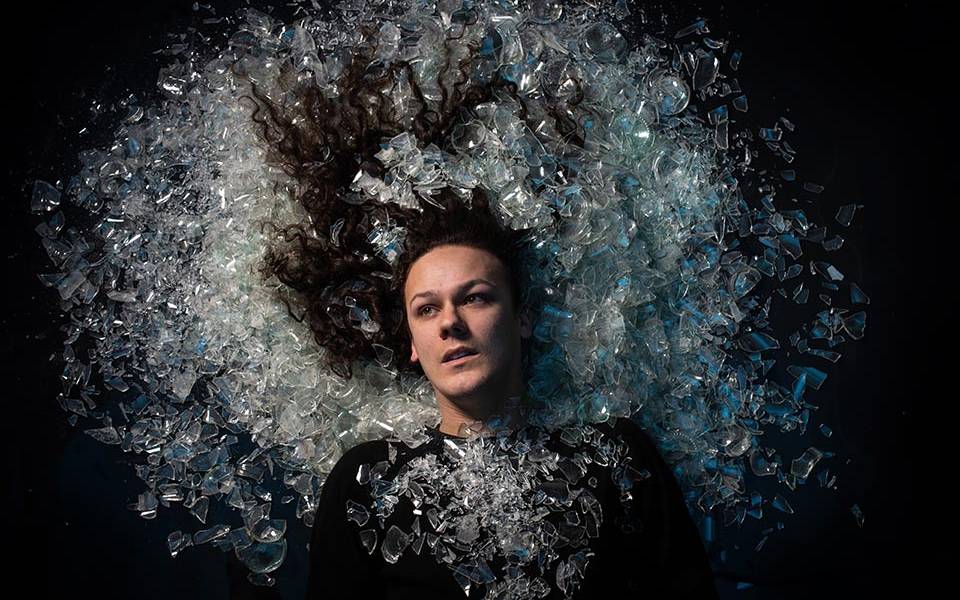 When asked I was more than willing to review his 2019 staging of deceit knowing him as an artist that uses a forum to explore truth, honesty, manipulation, vulnerability and fabrication I was intrigued to see how he had flourished over the last two years.
Cassani's practice of deception has been developed and transformed over the past four years, manifesting itself in both text and action based performance, he is a captivating young man that takes the audience through a journey of exploration and an array of emotions, not really explaining what is actually deception and what is the truth, this stunning performer clearly has the ability to hold an audience's attention throughout with his perfect storytellers smooth and gentle voice which is strikingly hypnotic where you find yourself absorbed by his enchanting words and tones.
Cassani often using objects, people and now his own body to draw on the multiple facets found in sideshow stunts and performs acts derivative of those found in such shows like putting skewers through his flesh, meat hooks through his skull, and putting his hands in animal traps and now walking on a sea of glass bare footed and eating shards of shattered bottles. He uses instructive, demonstrative and poetic text to engage with how people's perceptions can be manipulated and constantly engages with his audience with facial expressions and stage presence. This magnificent individual has a magnetic personality that is not only spellbinding but seductive in a way that leaves you wanting more than the sixty minutes allocated to this mystical magician. Cassani also works as a consultant magician and dramaturg of deception and maker of impossibilities making this remarkable individual an extremely talented all-rounder.
Cassani's work isn't for the faint hearted and does come with a warning of 14yrs+ age rating, but I would highly recommend an evening watching him deliver his incredible talent.
"This stunning performer clearly has the ability to hold an audience's attention"
Reviewer: Katie Leicester
Reviewed: 6th November 2019
North West End UK Rating: ★★★★