La Vie Parisienne, or in English, Parisian Life, is a light-hearted comic opera by French composer Jacques Offenbach. It tells of the lusty, sexual, and sensual desires of eligible bachelor men and married women; married men and Moulin Rouge dancers; and also highlights most clearly the French attitude at that time of he English, as they become the main focus and centre of a lot of their humour.
The opera is in 4 acts, and despite there being a large cast, the RNCM wisely use two casts in order to enable all their students a fair crack of the whip, and so there was a WHITE cast and a BLACK cast (at least according to their biographies in the programme!) and it was the black cast whom I saw this evening.
It was a very long opera, and I have to admit to being somewhat bored towards the end. I am uncertain as to why the scene changes were so long between the acts, and why every single note of every entr'acte needed to be played, but here was one way of shortening the opera somewhat without making any cuts to the actual text. To my mind, 30 minutes need to be cut from the show, in order for it to finish roughly around 10pm rather than just after 10:30pm as it did tonight.
Another way of shortening this opera, would have been to have speeded things up a little. Many of the scenes did drag. This is Opera Bouffe, extremely light-hearted and should not be taken seriously in any way - and yet I felt that somehow at times it was like watching Grand Opera, and as such, the pace, the characterisations, the whole 'feel' of the show, just wasn't quite right. This is due to the director, who for this operetta was Stuart Barker.
The first thing I noticed about Barker's direction was that he utilised a small ensemble of 'Spirits' who were like an omnipresent all-seeing, all-knowing reminder perhaps that the operetta was actually set in the Paris of the 1860s, as their dance costumes and mannerisms seemed to denote, and not in the 1930s, as it was this evening. However, this did seem to give the whole operetta a more 'worthy' feel, an idea of telling the audience that this story has a lot more weight and value than it really had. I have seen this idea employed in various shows, in various guises, and it seems to be something a la mode amongst directors currently; but sadly I don't feel it worked here. It was too heavy a distraction pitted against the froppishness of the plot and music.
The second thing which Barker's direction did to lengthen the proceedings was to make the cast feel and act as if they were in Grand Opera. The score and dialogue is very swift and very tongue-in-cheek, and as such should be delivered with a lightness and abandon with much merriment, double-entendre, and saucy bottom-pinching! However, the bottom-pinching this evening seemed a little more like slaps with a rather vehement edge to them, and the double-entendres and merriment were very thin on the ground. It lacked as my dad would undoubtedly say, a rocket up its backside!
I have only once before seen this operetta, and it was directed by someone who normally directs farces and Musical Theatre - and it worked beautifully. He came at the production from a totally different angle.
However, I really loved the set design (Simone Romaniuk) which kept the same basic pillars throughout, adding or subtracting reds, blacks and whites for each scene. It also was very much in keeping with the 1930s era which director Stuart Barker had chosen. The music, played by the RNCM Opera Orchestra, under the direction of Andrew Greenwood, was sublime and quite rightly gained a huge whooping applause at the end, and the choreography, by Bethan Rhys Wiliam was very minimalist, but what little there was, was good. The show was crying out for more movement though throughout!
Sadly, the lighting was the worst I have ever encountered at the RNCM. I have no idea what was wrong but there were black spots a plenty, with many unaccountable shadows, and times when principals were simply walking from one light setting to another or into semi-darkness obliterating a part of their face. This was most noticeable in the final act.
The protagonist, Raoul De Gardefeu was played by Ronald McCusker. A fine singing voice and excellent stage presence. I feel he wasn't really allowed to be more natural though. He appeared rather stiff and ill-at-ease at times; however, I do believe that may have been down to the direction. His friend Bobinet was played by Samuel Jackson, who again with a lovely voice and presence, was much more naturalistic in his style and therefore easier to watch. The object of both their desires, the lady known as Metella, played here by Alexandra Lowe, was obviously a most proficient opera singer, as her voice and posture accredited, but I had real trouble actually believing her.
For my money then the three best ACTORS this evening were undoubtedly Neil Balfour as Lord Ellington. (a truly delightful interpretation, and an actor who actually understood that the acting was just as important, if not more so, than the singing); Timothy Bagley as Gardefeu's butler Urbain; again a lovely interpretation, but one I feel certain that could have been pushed even further with different direction; and finally Naomi Rogers in the small role of Clara. Despite not having much to do, her stage presence was superb and she was acting and in the zone the whole time.
The other role of note was Margarita Wood as Gabrielle; a stunning voice and very easy to watch; and although I must admit to not particularly liking her on her first appearance in Gardefeu's apartment, her performance grew on me, and won me over by the end.
Sadly, though two characters did overplay their hands somewhat in relationship to what else was happening on stage. If ALL the characters had been over the top and outrageous, then these would have worked, but as it was, they simply didn't fit in. Frick, played by Michael Jones and David Thomas as the Brazilian.
The RNCM Opera Chorus sounded, as always, delightful and superb, and all in all it was an enjoyable production. I just feel that the directing was inhibitive of what should have been some truly stunning 'let-your-hair down' moments and a chance for the RNCM opera students to come out of their shells. The whole evening was far too tame and controlled.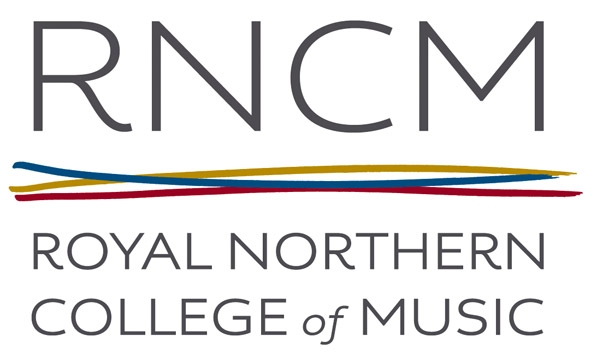 Reviewer: Mark Dee
Reviewed: 9th December 2016