The Arden School of Theatre have started the new year off with a double bill of pieces from their Dance And Performance students.
The first piece, lasting just shy of half and hour, was a four-hander, and was actually much more a piece of devised theatre than dance, which I feel sure, must have taken its four participants somewhat out of their comfort zone and challenged them in new and exciting ways. These were 3rd year students Jay Willis, Leanna Harford, Josie Osbourne and Rebecca Wellum, who using a mixture of fantasy, reality and dream, took the audience on a rather distopian Orwellian nightmare. Or at least that was how it started! With use of pre-recorded voice-over and mime, we were shown the four inmates of this institution and their quotidian lifestyle.
They did not remember how long they had been there or why they were there, and their cells and deprivation had become a comfort to them. All other inmates had one by one left, leaving only these four disparate souls together to form a bond of friendship..... but then mixed in with this bleak vision was another side to this story altogether. They were all four students at a dance college and were studying hard to pass their final exam and graduate. The rigours and joys of training and working hard intermingling with the ennui of monotony. Finally, they did graduate and we heard their aspirations for the future, before returning once more to the comfort of the known.
The idea was excellent and certainly kept the audience challenged and thinking; having always to adjust our own thoughts and interpretations of what we were witnessing. I did feel a little let down though by its execution.
First, the lighting was not particularly helpful. The four static lights at the sides of the stage were rather inhibitive and added little, and in general we were given too much light or not enough. The spotlights should have been extremely bright and blinding, whilst the gloom of the 'institute' was too bright.
The second thing was that the four cast members were also asked to speak. Sadly none were loud enough, unable to project their voices. Possibly not something that is taught on a dance course, but if they are to be 'performers' as the name of the course suggests, then this should be, as their voices and acting skills were weak and let them down.
Thirdly, I thought it too static and mono-dimensional. The pace was very samey throughout, and the four had similar characters and characterisations; all shared similar memories, all had similar experiences whilst in the institute and all had similar hopes for the future. There wasn't enough variation in either thought process or pace to keep the piece alive.
This is a training ground where experimentation can take place, and so I take my hat off to the four for trying this out; but I feel it wasn't yet ready for a public audience.
This piece was very much in the experimental mode of many of the projects; bringing physical theatre, mime, and dance into mainstream theatre.
After the interval, and the audience noticeably cheered up and the mood became much lighter, as members of the first and second years of the same Dance And Performance course took to the stage with a variety showcase of their learning and talent.
This started in merry satirical mood indeed with a rather hilarious modern dance with the dancers wearing masks of famous people. It certainly was, in the words of Monty Python, something completely different; and watching The Queen bop along to this beat was actually hilarious!
There then followed 16 further dances, which were a heady mix of contemporary dance and ballet, hip-hop, jazz, tap, modern, street, and even pole-dancing! The mood was light, and the atmosphere friendly as the audience was filled with mostly friends and fellow students, and indeed most of the dances were very good indeed. Sadly though, once again those four stick lamps at the sides of the stage were in the way and needed to be moved; the dancers were constantly moving too close to them or having to negotiate round them to enter and exit. It was very messy.
Unfortunately, the programme did not list the individual pieces by name, nor the soloists involved in them; and my knowledge of modern music is somewhat none-existent; however, I would like to, if you will bear with me, single out just a couple of the dances which, for me, stood out amongst the crowd.
I enjoyed the first piece of contemporary ballet danced by two girls. It immediately preceded the Superman routine, which I also enjoyed. The Tears dance (wearing black bra tops and jeans shorts) was also one of my favourites, and I enjoyed watching the male solo penultimate piece.
It was a high energy and fast moving hour or so in the company of some talented students, who, like the four before them, all have dreams and aspirations to make dance their career.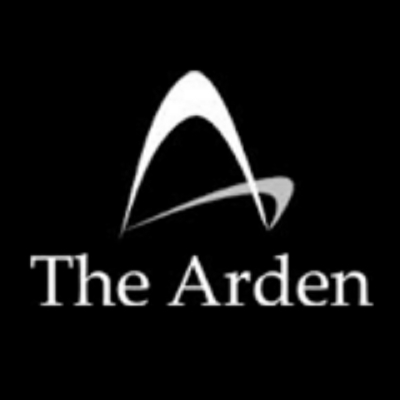 Reviewer: Mark Dee
Reviewed: 12th January 2017