Now in its third year, The Arden's 2-day Fringe Festival with work from students on both the Dance And Performance Course and the Theatre And Performance Course. (hence the TAP of the title), this is a mini-festival in itself. Garlands and balloons adorning the whole building, and the festival starting with two of the students twirling fire on the road outside.
Sadly I didn't have the chance of seeing all of the performances on offer over the two days. I missed out of a Bouffon performance of Snow White reinterpreted; some dance performances; stand-up comedy; live music; a few student written, directed and performed short films; and a mysterious mind-reader.... so mysterious in fact that he appeared to be invisible!
However, what I did manage to catch impressed me greatly. First was a piece devised and performed by the first year students called, 'Old Post' which told the story of a young man joining the Royal Mail as a junior; finding a letter dated 1942, and tracing the descendants and delivering it. Intermingled with this was the back-story to the letter and the family. There was hardly any dialogue; mostly mime and movement, but well presented. I did think though that it fell down somewhat inasmuch as it was neither comedy nor serious, but both, and lost a lot of focus because of this.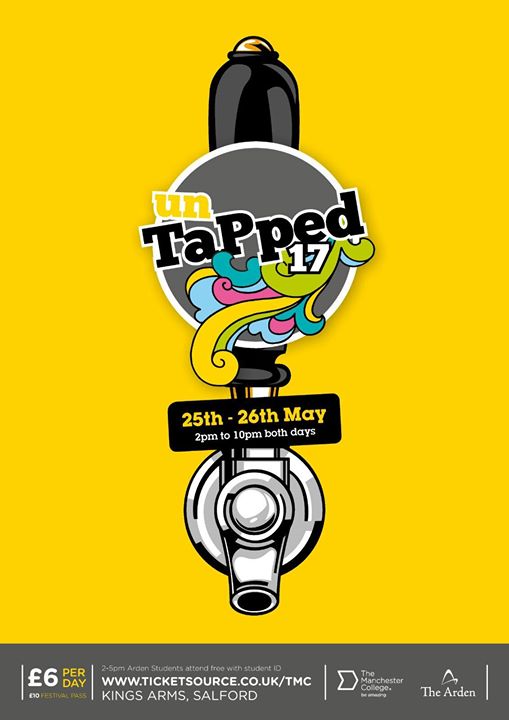 I then moved into the King's Arms' Studio Theatre - a tiny black box which, at a squeeze, you might fit 20 people in. We did - it was full, and sweaty. However, what we saw was something really quite unique. Extremely cleverly thought out, this was Grant Battersby's One Man Show. He needed to tell us something very important. It was in the form of a letter. He couldn't tell us this however without going through a series of procedures first. Helped, actually mostly hindered, by three other Grants on screens around him - his three alter-egos - he does eventually manage to get to the letter. With interesting use of technology in theatre, diffused points of focus, and a unique performance style, this was the festival highlight. A very emotive and sensitive performance.
...and now for something completely different! If Theatre Of The Grotesque is your thing, then these three young actors proved beyond doubt that they could deliver. Challenging the audience directly, making us feel very uncomfortable, they performed a piece of 'Provokationstheater' wearing blue morph suits, being sexually aggressive towards ivy; making a highly sexually-charged food 'cocktail' of carrot, cucumber, baguette and plenty of spit; and generally cavorting around the stage making extreme sexual gestures. This afternoon, this was all taken with laughter and high-spirits since the audience was made up exclusively of fellow students and tutors; however I cannot help wondering how this piece of 'Talentless' talent might be perceived by an audience of unsuspecting strangers.
Back to the Studio, and 'Trapped' was next. Another one man show, this time by Richard Young, who showed us, using multi-media, what the word meant to him. This was a personal journey personifying a fish for his metaphorical narration. A nice idea but rather repetitive and the throbbing heart too loud, overpowering his speech.
Then back to the main theatre again for a much more light-hearted piece, 'You, Me And Us'. Two girls dressed identically, sitting side by side, and try to talk about 'stuff'. However they never really quite get there since they speak together, or cannot decide which of the two should say which sentence and so never really get there... 'we really are girlie aren't we!'..... a stereotypical look at how the chauvinistic male perceives women perhaps??? And ended with a cri du coeur of Carpe Diem, which given what had just passed, made we wonder whether or not the two girls actually understood the meaning of the phrase... I guess not. Flippant, humorous, and if there was a message in there, it was well hidden.
In between this I also managed to tuck in seeing two pieces of Installation Theatre. Going through his mundane quotidian health and beauty routine in monotonous fashion was Ash Griffith in 'MANifestation'; and in the pub's Snug, adorned with washing lines full of words, was Jourden Drew, attempting a Spelling Bee with the words given to her from the audience. Drew suffers from dyslexia, and so this was a real challenge for her.
Congratulations to all involved, not least for performing in such heat, and sorry I was not able to get to see all that was on offer.
Reviewer: Mark Dee
Reviewed: 25th May 2017