Once Upon a Mattress is a Musical Comedy written in 1959 by the combined talents of Mary Rogers, Marshall Barer, Dean Fuller and Jay Thompson, and enjoyed success over in the good ol' US of A. However, the West End run in 1960 closed after only 26 performances. Watching the Musical for the first time this evening it was easy to see why.
Based on Hans Christian Andersen's 'The Princess And The Pea' and set in the Olde Englishe time of Knights and Dragons, the story concerns an overpowering and domineering Queen, desperate for her son never to marry. She therefore devises tests for his would-be suitors which are all designed to be unpassable. However, the law decrees that no maiden in the land shall marry until the Prince has done so. The villagers therefore are desperate for a union to take place. One dauntless knight decides to journey off to lands far away to bring back a princess who will be able to pass the Queen's test. This is not for altruistic reasons however as his intended is pregnant and so he more than anyone needs the Prince to marry so that he and his fiancée might save face. He brings back a rather rough and down-to-earth princess from the Marshlands who swims the moat to reach the castle quicker, much to the Queen's derision and amusement. However the prince and her really do fall in love, and indeed, she does of course manage to pass the test - a devilishly tricky test - one whereby she puts a pea underneath 20 mattresses to see if she notices or not. If she sleeps, she loses, however she stays awake all night and the whole of the Kingdom rejoices. Well, all except one of course, since now the curse has been reversed and the Queen loses the power of speech, and the King gains his!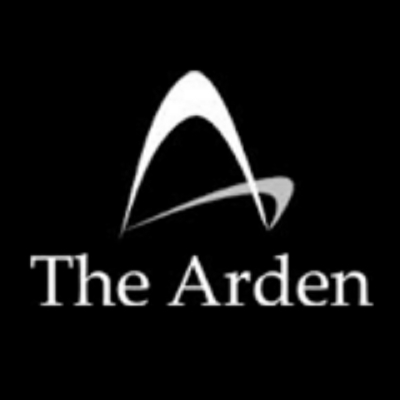 It's silly, it's frippery of the worst kind, and in this production isn't even humorous.
The set didn't particularly help, taking up too much floor space and the walk around the battlements took too long for entrances and exits that way to affect. Items of set brought in for individual scenes however did work, and in the main the costumes were very good too. The band, under the direction of Robert Purvis sounded in fine form, although they were on a couple of occasions overpowering the singers; mind you, saying that, there were several technical problems this evening, not least of which were the microphones which kept crackling, giving feedback or simply not working. Hopefully this will have been fixed for further performances.
There were a couple of stand-out performances however. These came in the form of protagonists Lady Larkin (Sarah-Leanne Allen), and Queen Aggravain (Katie Canning), although Canning did get a bit shouty and samey at times. Prince Dauntless (Cameron Ashall) came across as slightly fey and mard, rather than timid and ineffectual in the face of his mother's power.
For me though the show was stolen completely by the talented Rebekka Grace as Princess Winifred. A perfectly formed characterisation which was both OTT and centred; believable and idiotic, pleasing and annoying all at the same time. And her powerful and sonorous singing voice was something else!
I enjoyed the choreography greatly, injecting some much needed energy and pace into this otherwise rather sluggish show, and the choral singing was indeed excellent.
Just one further mention to an ensemble member - no idea of her name - but she stood out in the female chorus for all the right reasons. She manipulated the horse, that's all I know.
Not an Arden highlight I have to say, I have seen much more proficient and entertaining Musicals from these talented students, but a pleasant enough diversion for a couple of hours.
Reviewer: Mark Dee
Reviewed: 25th May 2017