This was my first experience of seeing the young actors from Preston's College Performing Arts. Their production was the High School edition of the popular film starring Tom Cruise, so was little tamer in places.
The set was quite impressive however it was difficult to see the right hand side of the stage from our seats and as some of the dialogue took place there, we missed those particular bits. Unfortunately, sound and lighting were littered with problems this evening, starting with the announcement at the beginning re phones and pyrotechnics that was intermittent and constantly broke up, then followed with frequent microphone drops and lots of spotlight misses. One song was completely performed in dark (blue lights from back but no spot on her – now whether this was due to her standing in the wrong place or not on a marker, I'm not sure but it can't have been easy for her).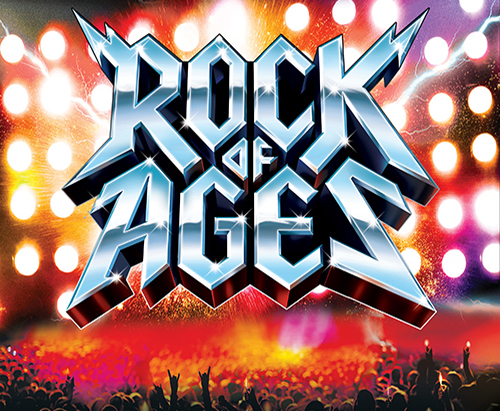 Being a closet rock chick, I love this music and understand that it needs to be played at a decibel that only rock gods can hear, which the band did very well, under the guidance of Musical Director, Rachael Hall, however this should not be at the expense of the actors. In dialog, you could hardly hear them, which is the fault of the sound and band teams not working with the actors. Let's face it, you are all a team supposedly working together and it just didn't gel tonight.I was a confused about a couple of characters as I believed them to be male roles but both were portrayed well by the young ladies who played them. I presume this was due to the lack of young men on the stage.
The young ladies I mention were Charlotte Hargreaves and Chloe Haley. These two played Lonny and Dennis respectively and played them well. Dennis, the tough bar owner worked well with Lonny, the love sick lapdog who also provided the narration to the story. Both had strong voices and their duet "I can't fight this feeling anymore" was very well done with a comedic element that the audience seem to enjoy.
The young lovers; Sherrie Christian and Drew Boley were portrayed by Laurienne Imeson and Callum Moyles-Moore. Imeson was superb in her role and her voice, once opening nerves settled, really shone through – it was sweet when it needed to be and powerful when called for. Her vocals in "More than words" and "Harden my heart" were excellent. I feel, however that Moyles-Moore struggled with some of his vocals - the depth in his rock tones were very very good but I think his falsetto needs work as he seemed to lose the power in the higher notes. I know these songs are a tough sing so protecting the voice is imperative.
These four were ably assisted on stage by some good performances from Georgia Fields as 'Justice Charlier', John-Paul O'Reilly as 'Franz Klineman', Lily Ryan as 'Anita Bath' and finally Lloyd Mitchell as 'Stacey Jaxx' however being a fan of both the musical and the film, I do think that Jaxx needs a bit more charisma about him – he seemed to be hiding beneath the hat that was provided for him. Mitchell's vocals were very good but he lacked in other aspects – he sped his spoken words and needs more arrogance and dare I say, sex appeal.
Costumes were adequate with some daring ones for the young ladies that didn't leave much to the imagination.
I do think that the choreographing was a little muddled in places and there was too much going on for such a large cast in such a small space (especially the 'hoe down' type one in centre stage). Also wanted to mention that I think having such a diverse cast is a wonderful thing but when on the front row in a dance, it does detract from the leads that are singing as your eyes instantly go to the people who can't dance. I know this is difficult as having been in theatre for more years than I can remember and pleasing everyone is an arduous task but you have to draw the line somewhere.
I do hope that the performance tonight was just a case of opening night jitters and the rest of the run goes smoothly for you.Thank you for your hospitality and enjoy the rest of the week,
Reviewer: Hazel Bumby
Reviewed: 15th June 2017