The Dancehouse Theatre became a hive of energy on Thursday night for the opening of Jazzgalore's 'Flashback to the 80s' which is a glorious romp to the party-decade with musical theatre, vocals and a range of dance all being showcased on the Dancehouse's extra-large stage!
Act one opens with a focus on musical theatre and features some of the most well-loved musical's best bits being put together including Chess, Fame and A Chorus Line.
The talent performing on this stage is phenomenal, the entire ensemble delivers a feel good, high energy performance throughout with skills displayed on stage that others can only dream of.
There was a couple of usual opening night hiccups to be expected involving the odd out of time move or microphone problem but that didn't distract from a simply dazzling performance.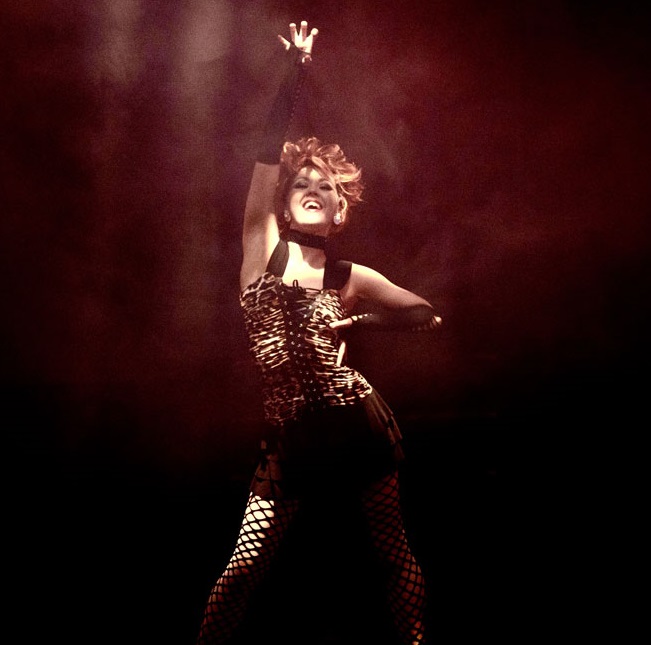 The second half transported you back to those late night television dance shows with a 'Hit Man and Her' theme with Ryan Upton as Hit Man and Erin Blanchfield providing a number of humorous moments as Brenda, these witty interludes make the show feel more complete engaging the audience ready for each routine that follows.
The Hit Man and Her section introduced various 80s iconic artist performances, there is a wonderful Prince tribute featuring the hits; 'I Would Die for You' and 'Raspberry Beret' dance routines choreographed by Emma Woods concluding with a touching rendition of 'Purple Rain' complete with purple candles lead by solo vocalists; Haley Maunder and Anthony Hughes-Hemming.
My favourite moment of the show had to be the goose bump-inducing routine to David Bowie's 'Let's Dance', showcasing Tap, Jazz and ballet in the same number choreographed by Anton Alexandrov, Sarah Lawson and Lee Lomas, It was West End worthy in my eyes and I loved the way the different dance genres fitted so effortlessly together.
The second half is a real love-fest for the 80s with Duran Duran, Janet Jackson, Tina Turner and Whitney Houston numbers all being featured, the show finished with a Madonna Medley featuring perfect routines to Like a Prayer and Express Yourself by the entire cast.
I would love to mention my favourite dancers but everyone that performed on that stage was incredible. While watching the ensemble on stage; I couldn't help thinking these performers really are the stars of the future, such talent, such skill and such raw energy on display.
Verdict: Talent and skill far beyond their years, joyous!
Reviewer: Max Eden
Reviewed: 22nd March 2018